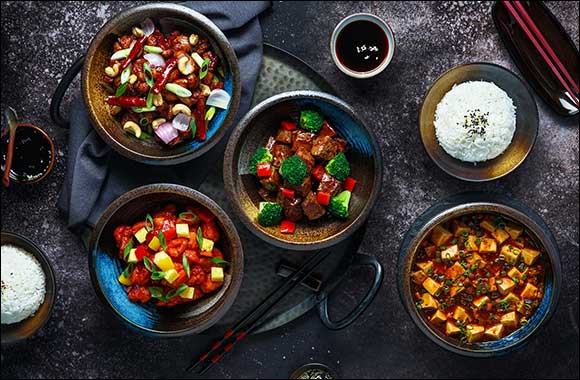 Ba-Boldly Asian at Fairmont The Palm introduces its new bold menu


Dubai - United Arab Emirates, October 07, 2020: Are you a fan of great Asian food? Look no further. BA- Boldly Asian introduces its new menu and everything is freshly prepared in their own kitchen.

Ba – Boldly Asian at Fairmont The Palm is going to become your go-to place for Asian cuisine. With culinary inspirations from Japan, China, Korea and Taiwan, everything in this menu is homemade.
Executive Chef, Anup Pawar, brings you audacious and flavorful dishes that invite you to a powerful tasting experience. From the homemade signature Japanese ramen noodles, to the Taiwanese hand-rolled pan fried buns and bold additions like beef tartare with Asian pears, puffed quinoa, and homemade seaweed crackers. Fresh signature sushi rolls, Maki and sashimi, dumplings, and desserts, this menu screams flavor and authenticity with some fusion mixes thrown in to underline the playful story.
The cozy and playful atmosphere gets vibrant with the tunes of our resident DJ. The views of the Arabic Gulf and the glittering skyline of the city are the best backdrop to an evening that will be one of your best dining experience.
Welcome to BA - Boldly Asian. Boldly Flavorful.