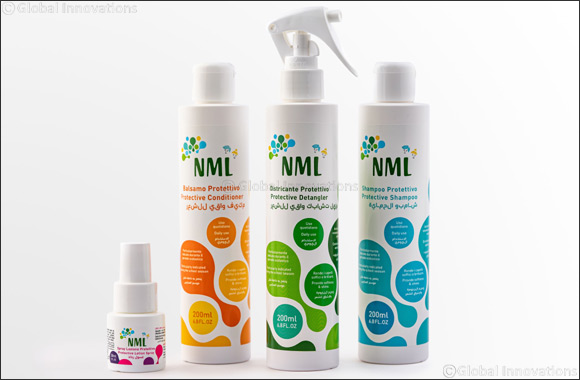 United Arab Emirates, August 26, 2020: Lice and nits, whilst for many a taboo subject, is nothing to be ashamed of, and can be dealt with quickly, easily and once and for all. You'll find a few medicated shampoo options at the pharmacy to counter them, but all come at the cost of precious hair health. The best choice, however, is an organic, chemical-free lice treatment option. No More Lice is one such organic brand and is UAE's first and only salon specialized in safe head lice and nit removal treatment.

No More Lice's mission is to get rid of lice both on hair and the environment around. Its salons use a patented and 100% chemical free suction system in the lice and nit removal process and is suitable to be used on people of all ages including pregnant ladies and people with allergies. Its preventive products are all natural and respect the environment. Its Ozone Sanitizer is chemical free and all its services are chemical free, natural and an organic process. The brand also offers home and car sanitization to deal with those parasites, giving them no chance to survive.

No More Lice - located in J3 Mall on Al Wasl Road in Dubai and Deerfields Mall, Abu Dhabi - was founded by mums Paola Surdo and Barbara Martire who were both struggling with their own kids' lice issues after discovering that their only alternative to getting rid of the little mites was with pharmacy-bought medicated shampoos, which didn't prove very effective either.

"Lice is not a subject that is particularly pleasant to talk about. The general misconception is that getting head lice is related to personal hygiene, which is not true at all. Lice would thrive on any scalp. The fact is that our children are at risk, and as responsible parents we have to deal with it in the most effective way. No More Lice protects your family against lice with a range of products specifically developed with a blend of natural repellent oils of neem and tea tree oil. Gentle and safe, our hair lice products are made to be used every day. At No More Lice, we are very concerned about the planet and sustainability. We don't use water in our lice removal treatments. All our products and services are chemical free whilst also being natural," said co-founder Paola Surdo

No More Lice's nit and headlice removal experts are trained to make customers of all ages feel comfortable and at ease throughout their treatment guaranteeing that all our customers leave 100% lice and nit free. A selection of 100% natural products are available in-store to help prevent the occurrence or re-occurrence of an infestation. These preventative products are specifically developed with a blend of natural repellent oils including neem and tea tree oil that helps hair & scalp to stay naturally healthy and itch-free.
The gentle and safe, the haircare products, developed with the expertise of co-founder Barbara's pharmaceutical background, are paraben free, developed and manufactured in Italy and made to be used every day and by the whole family for soft and fresh hair.

Lice treatments include inspection, suction and combing, which are the main three steps performed in the child-friendly salons or in the comfort of your house. A complimentary follow up is provided to ensure that the treatment has been successful. Prices start at AED 395.

No More Lice salons are located in J3 Mall, Al Wasl Road in Dubai and at Deerfields Mall, Al Shahama Road, Abu Dhabi with more stores set to open across UAE in the pipeline.