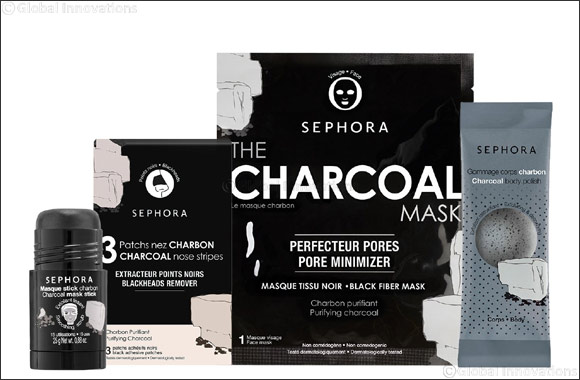 Dubai, United Arab Emirates, June 17, 2020: Fathers are our heroes and absolutely deserve pampering every day. It is time to give back and celebrate him on his special day. Not sure what to get him? We got you covered with a collection of products curated especially for him. Surprise him with his favorite perfume or enjoy a self-care day with him using our bestseller skincare products. Discover our collection of cool gifts that match his personality, from masks and scrubs to amazing fragrances.
Sephora is always here to make gifting easier and more fun for you and your loved ones. Try our wonderful gift-wrapping services that will add more excitement to his day. Not only that (even though that's our favorite part. Yay!), we can also engrave your choice of fragrance bottles at the SEPHORA store. All you have to do is tell us what you want engraved, (we know you're going to spell out "Best Dad") and it will be ready before you know it!

Your favorite beauty destination always offers a selection of the most sought-after skincare products and fragrances. Take your pick from our collection to make his day. Whether it is the charcoal set from Sephora Collection to freshen up his skin, Briogeo Scalp Scrub that detoxifies, exfoliates and soothes or our unique list of fragrances that will make him feel fresh every day; K by Dolce and Gabbana, Gentleman by Givenchy, Memories by Maison Margiela, Stronger With You by Armani and more (we won't judge if you choose them all. We would too).

Don't think too much or look too hard for the perfect gift, Sephora has got you covered with a collection that is guaranteed to make him the happiest dad in the world.