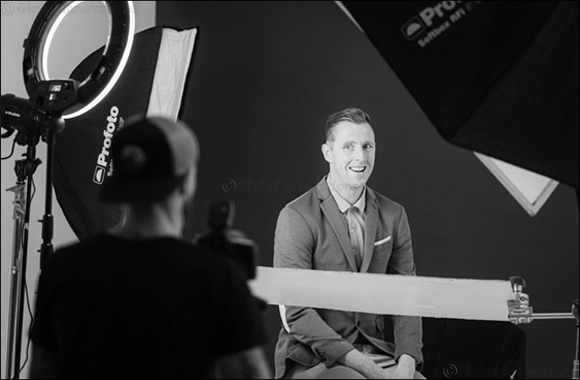 Project Impression Session offers a free portrait session from a safe distance for the Dubai community!
Dubai, United Arab Emirates, June 15, 2020: While many people in Dubai are cooped up at home in order to help minimize the spread of COVID-19, local photographers, Ales Vyslouzil and Tara Atkinson, want to give them a break from the stress and anxiety many are feeling. Project: Impression Session is a collaboration between these two long-time friends.

Ales Vyslouzil and Tara Atkinson want to help people in their own way, by giving free 15 to 30-minute photo sessions to employees who have lost their jobs because of the COVID-19 pandemic in Dubai. The photo sessions will be held in a large and airy studio provided by Hot and Cold in Al Quoz. Participants can use these professional photos for their CVs or portfolios.
"Most of my business is done on LinkedIn, and a lot of people do go by first impressions. The better your picture is (expression, lighting, and background) it tells your audience that you not only made an effort but you invested in yourself, which is a quality employers are looking for these days. I am just hoping that this inspires people, and we reach out to as many people in Dubai as we can." - Ales
With this slice of inspiration, Ales and Tara want to give people in Dubai a bit of hope to hold onto as well as something to look forward to. Hopefully, soon, that one day, all of this will be behind us. It is an experience that will certainly be told to generations to come.

"Dubai has certainly given us a lot over the years, and the city has a real community vibe and spirit about it. This is why we thought about how we could give back to the community during the coronavirus and pass on the good fortune and luck we have enjoyed living here, and helping other people in need, in the way we know how. I do not want to commemorate this as something wonderful or joyful, but I would like to lift people's spirits and bring some light on the dark times we are going through at the moment." - Tara
Because the studio is spacious, participants can easily maintain social distancing rules during the photo sessions. Masks and gloves are recommended before and after the photoshoot takes place.