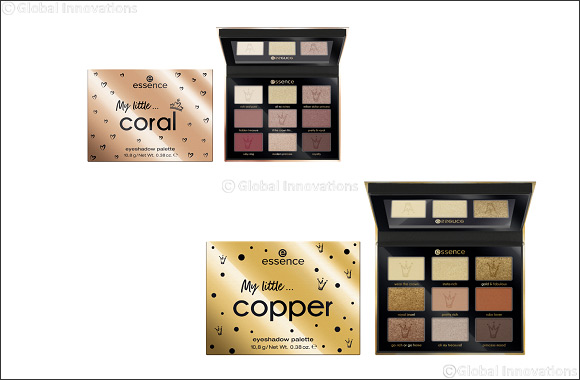 Dubai, United Arab Emirates, June 14, 2020: It's the moment we've all been waiting for, a new trend edition from essence to get us excited & thrilled over new make-up goodies! And this collection is for the royal ones. As far as we know, every girl has felt her fair share of royalty on her good days – feeling like a queen in disguise. Well, palette lovers and royal highnesses, please do brace yourselves for a collection that's bound to wow you off your throne!

my little highlighter palettes
Snatch the queen title with these powerful palettes with different shades of golds and platinums! "my little gold highlighter palette" makes your skin glow with 3 warm golden shades while the "my little platinum highlighter palette" has 3 cooler tones that create a gorgeous silvery glow! Intensive pigment, velvet textures and a mirror to freshen up the glow whenever you need to!
my little eyeshadow palette!
Now, do these palettes not get you in the mood to slay already? If not, then wait till you see the shades they hold inside! accents of copper shimmers and coral hues, these 2 palettes with 9 shades in each are perfect for creating smoky and every-day eye make-up looks! Their gorgeous packaging also has a mirror inside for quick touch-ups!