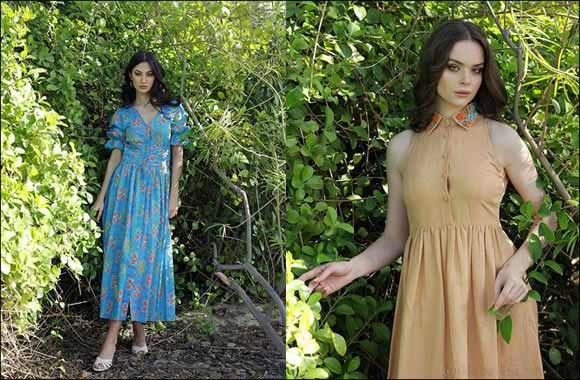 The SS20 Collection
An Homage to African Culture, Colour and Craft


Dubai, United Arab Emirates, June 10, 2020: The Deema Ajlani Spring Summer 2020 Collection from revered Bahrain based Saudi designer Deema Ajlani expertly brings together these illustrious elements of the season alongside a rich tapestry of culture, colour and customs from the continent of Africa. Flowing silhouettes and bold hues capture the essence of spirit from across the majestic landscapes of the African plains, while a warm and radiant assortment of colours with luxurious fabrics and intricate embellishments reflect a cornucopia of flora and fauna found within the heartland of the nation. Each piece from the collection is an acknowledgment to the rustic charms of organic fibres comprised only of natural materials, including linen and cotton, with designs and prints that encapsulate the vibrant textures and patterns of African tribes and customs.

The collection also boasts a range of comfortable and luxurious separates, in the form of culottes and blouses, lightweight and chic. The Nia culottes are uniquely created with starburst hand beading patterns and flower and shell embroidery which help them stand out and add a touch of glamour to an overall relaxing summer look.