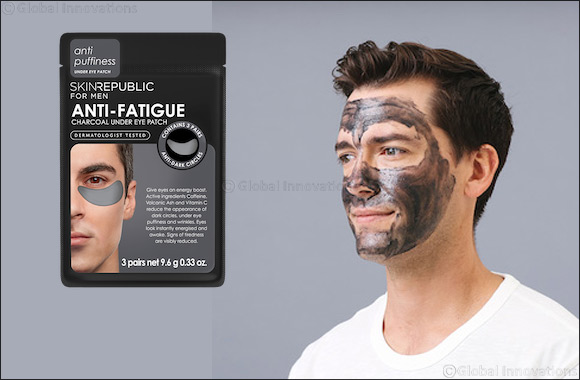 ** A Grooming Treatment He's Sure to Love this Father's Day**

Dubai, United Arab Emirates, June 09, 2020: Tired of panic buying your dad the same lacklustre gifts year-in, year-out, for them to gather dust on the mantle piece? Give soap-on-a-rope, cheesy socks and personalised pint glasses a miss this year and gift your dad a grooming treatment that will keep him looking – and feeling – like the gentleman he is.
The key to helping dad age gracefully (erring on the side of George Clooney) is to use a simple three step skin care routine that combines hard-working, tried and tested ingredients like CoQ10, caffeine, vitamin E and C with the latest advances in skincare technology. This is where Skin Republic comes in.
The Skin Republic for Men range of three products includes an exfoliating and cleansing Facial Scrub (AED 32). Containing natural exfoliant, walnut shell (no nasty microbeads), to remove dead cells from the surface of the skin, this scrub helps prevent clogged pores and allows other skincare products, like a daily moisturiser, to work harder to keep dad looking young.
The second step is the Skin Republic for Men Energising Face Mask Sheet (AED 30) . Say what? Think of it as a mud mask's much better-looking older brother. A sheet mask is a cotton mask with holes for the eyes, nose and mouth saturated in 23ml of skin rebooting serum. Containing wrinkle-fighting CoQ10, vitamin E and complexion evening vitamin C, the sheet mask cools your skin and hydrates.
The final step is an eye mask. The Skin Republic for Men Anti-Fatigue Hydrogel Under Eye Patches (AED 32) are gel under eye patches, infused with caffeine, volcanic ash and vitamin C, cooling the skin upon application. Like an espresso shot for the eyes, these eye gels instantly reduce puffiness, dark circles and dryness eliminating pesky signs of tiredness to reveal eyes which look more awake and refreshed.
Whether shopping for a dapper dad or rugged role model Skin Republic for Men is guaranteed to secure the "favourite spot" for you this year.
All Skin Republic Masks are dermatologist tested and are not tested on animals. Skin Republic masks have a three-year shelf life and the Men's Range is available at Lifestyle stores, Community Pharmacy, Boots Pharmacy, Amazon.ae and Carrefouruae.com.