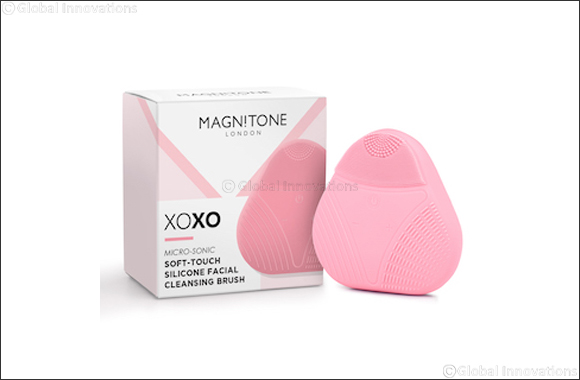 * Cleansing is an important part in our skincare routine – but using your fingertips won't quite cut it *

Dubai, United Arab Emirates, June 07, 2020: According to skin experts, facial cleansing brushes, sponges and tools are the most effective and are the recommended way to thoroughly remove make-up, oils and everyday grime from your complexion. With technologies advancing all the time to cleanse your skin far more deeply than your own hands can, cleansing with your fingertips has become an outdated step in many people's routine. Cleansing devices are especially useful for city dwellers or for those with an oiler complexion.
So, whether you walk to work or exercise outside, micro-particles found in the air in polluted environments are small enough to penetrate the skin and this can lead to all manner of complexion concerns, such as pigmentation and breakouts. Cleansing brushes cleanse up to 6 times deeper than a manual cleanse and, most importantly, supercharge the rest of your skincare routine by allowing your skincare products to be absorbed more easily into the skin.
Magnitone London has developed a cleansing brush that will accelerate your skincare routine and here's how:
XoXo Micro-Sonic Soft-Touch Silicone Facial Cleansing Brush - AED 200
A rechargeable micro-sonic silicone facial cleansing brush which is designed to personalise your cleansing experience in the softest way possible. Cute and compact, this cheeky little skin cleansing brush will give your face a hug and a kiss during your morning routine, whilst deeply cleansing, balancing out excess oils and softening your skin as it goes.
With Micro-Sonic technology and non-replaceable, naturally antibacterial PurO Silicone, this super-soft cleansing brush will cleanse deep, brighten and soften skin, for a more radiant, healthy glow. It is different than other cleansing brushes in the market as it also caters to sensitive skin types. The ultra-soft daily cleansing helps balance skin and control breakouts. Perfect for super sensitive skin. At a rate of 8000 Micro-Sonic Pulsations p/min the brush gets deep, under skin's surface, where hands can't to dislodge trapped impurities. It has 8 speeds to customize your cleanse and has a one-year warranty!