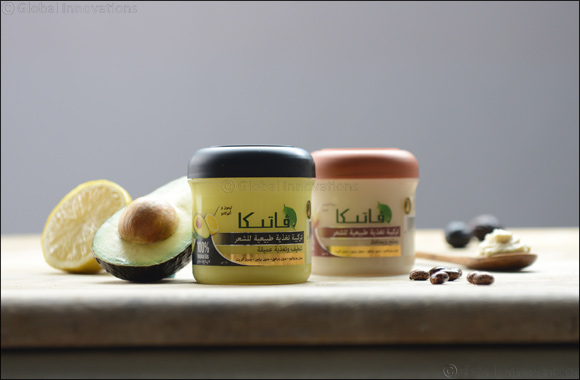 Dubai, UAE: May 27, 2020: Vatika, a regional market leader in natural hair care has introduced a new product, Vatika Natural Hair Food Formula that is an all-round fix for dry hair. Vatika Natural Hair Food Formula is the newest addition to the brand's portfolio, and being 100% natural, it does away with all prevalent harsher additives like paraffin, sulfates, parabens, or petroleum. Enriched with all-natural and equally gentle properties, Vatika Natural Hair Food Formula is immediately absorbed by the hair and moisturizes scalp, roots and hair.
Dry hair is a major problem for women and men in this region; usually caused by a drastic loss in moisture upon repeated exposure to harsh environments and pollutants, coupled with the scalp not producing enough oil or thinning hair letting the moisture escape. Other factors that contribute to dry hair are hot weather, harsh shampoos, frequent hair dyeing, blow-drying, using curling irons, straighteners, and washing the hair too often. Vatika Natural Hair Food Formula nourishes and promotes naturally stunning, shiny and bouncy locks from the first application itself.
Natural oils are blended to create two unique variants of Vatika Natural Hair Food Formula:

Lemon and Avocado: While lemon extracts have historically been utilized as a tonic to increase hair volume, avocado conditions the scalp to minimize breakage
Shea Butter and Castor: One of the most popular remedies for a range of hair problems with medicinal benefits is castor oil, it helps to reduce hair loss, while shea butter is used for nourishing the hair and giving it a lovely finish

Sadaat Faruqui, Senior Marketing Manager, Vatika Hair Food, "Leading the industry in natural hair care, we are enthusiastic about launching our new product that will nourish, repair and revive all types of hair. Vatika Natural Hair Food Formula can be used by either gender, it is especially formulated to cater to those suffering from dry hair. Naturally fragrant, it nourishes the hair deeply, and it is made from all-natural ingredients. Our products continue to be very well received because we strive for quality, and our consumers expect products that are gentle, natural, and just as affordable."
Vatika Natural Hair Food Formula is available across leading retail stores like Lulu, Carrefour, Union Cooperative Society and can also be ordered from online stores like Amazon.