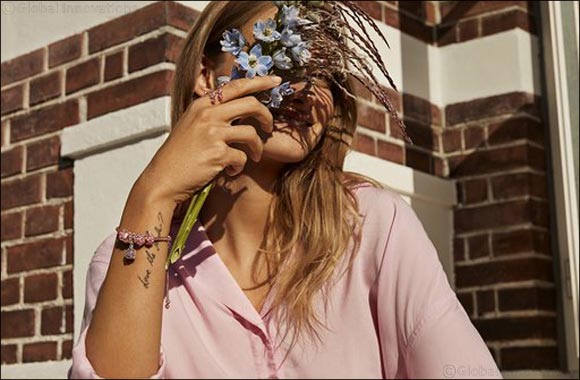 Dubai, United Arab Emirates, March 12, 2020: Pandora's love of nature continues to grow this season with Pandora Garden, a new collection of nature-inspired designs that welcome the daisy back into our lives. Spring brings with it new beginnings and a feeling of positivity as nature bursts to life once more. The pretty pink daisy makes a cool comeback in Pandora Rose, our 14k gold-plated unique metal blend. An intrinsic part of our floral offerings, the commonplace but never ordinary bloom is reimagined as a dainty flower with a powerful twist.

Not only beautiful, the daisy is strong, planting its seed wherever it lands to thrive anywhere and everywhere. As a new expression of freedom and fortitude – to be whoever and whatever you want and to bloom in the face of adversity – the traditional flower is rendered wild and free, as a reminder that beauty and strength
go hand in hand. Detailed with hand-applied shaded enamel in tonal pink hues and sprinkled with cubic zirconia, each unique piece is more than a symbol of childhood memories: the reworked designs' irregular shape symbolises the freedom to be yourself. Let them bloom in clusters on ears or create daisy chains on a bracelet or across fingers to express yourself with stylish sentiment.

#SomethingAboutYou