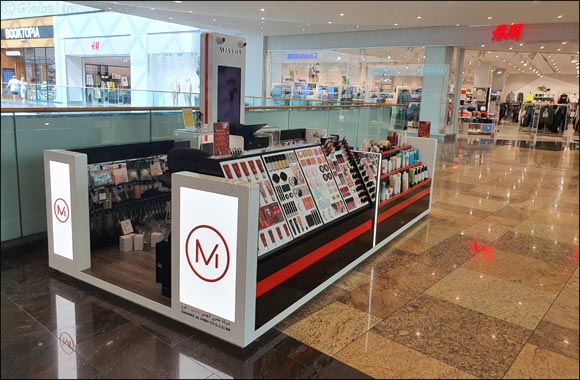 Dubai, United Arab Emirates, March 04, 2020: Korean beauty fanatics can rejoice, as Korea's top cosmetics brand Missha has just unveiled its first retail kiosk in Dubai Festival City Mall. The brand has established itself in the Korean cosmetic industry over the years, offering high quality skincare and makeup products in over 3000 stores worldwide. Not to mention that Missha has also been distributing their extensive range of cosmetics to consumers in the MENA region through their Middle East website (Misshame.com).

In efforts to enhance the customer experience in the region, the brand felt that it was vital to venture into its first brick and mortar store, starting with a kiosk at the buzzing Dubai Festival City Mall. The kiosk will allow shoppers to have a look and feel of the different cosmetic ranges that Missha has to offer, as well as giving shoppers the opportunity to test the products before making a purchase.

The new kiosk aims to make Missha's products more accessible for those who prefer a conventional shopping experience, in which they can seek expert advice on the right products that fits their needs. Missha strives to provide shoppers with an exceptional customer service experience through the capable hands of its knowledgeable staff, as well as effective product ranges at affordable price points to help customers look and feel like the best version of themselves.