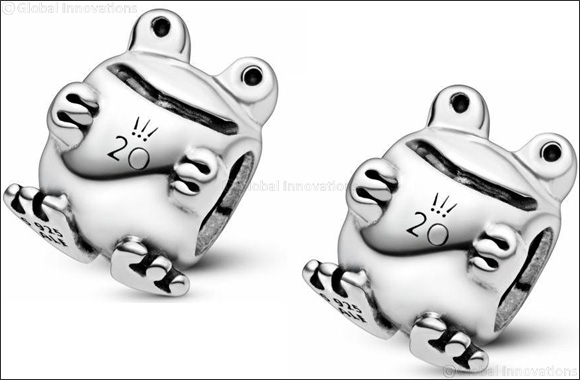 Pandora releases the second of its limited edition, collectable charms to mark the 20th birthday of the iconic Pandora Moments charm bracelet.

Dubai, United Arab Emirates - February 23, 2020: Throughout 2020, Pandora marks a major milestone by celebrating 20 years of its fans capturing their stories with its iconic charm bracelet. The Pandora Moments charm bracelet, globally renowned and beloved by collectors as a way to express their loves and values through jewellery, was first released in 2000.

Each month throughout 2020 sees the release and relaunch of one of 12 of Pandora's most beloved charms as part of the 2020 Limited Edition Charm series, set to become immediate collector's items. Each charm will be available only until sold out.

The frog prince In February, we relaunch one of our original Pandora charms: the playful little frog. Hopping from lilypad to the hands of little ones and brought to life in tales such as The Frog Prince, the sweet little frog evokes childhood memories of the best kind and proved a bestseller charm in its original Pandora formation. A beloved charm that holds so many stories for so many people worldwide.

The 2020 Limited Edition Frog Charm in sterling silver will be released on 20 February, online and in select stores globally, in very limited numbers.
Each charm carries the Pandora 20-year hallmark* and comes with a certificate marking the celebration.