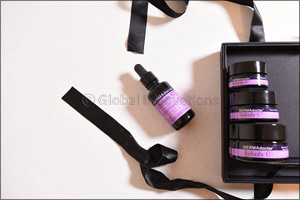 ** Want to get rid of pigmentation and dark spots? Here's the skincare glow-boosters you need in your beauty bag **


Skin pigmentation, uneven skin tone and dullness of the complexion are issues, a lot of women have had to contend with at some point in their lives. But thanks to the incredible range at DERMAdoctor, there's no shortage of products women can use to minimise their appearance and give their skin the wonderful glow they all deserve.

The biggest risk factors of general pigmentation and hyperpigmentation are sun exposure and inflammation, as both situations can increase melanin production. The greater your exposure to the sun, the greater your risk of increased skin pigmentation.


Powered by science and balanced by botanicals, DERMAdoctor has always been at the forefront of the new science of skincare, blending FDA-approved OTC drugs, cutting-edge cosmeceuticals and luxurious formulations to treat the entire consumer from head-to-toe.


Top products from DERMAdoctor to help beat pigmentation:


Kakadu C Amethyst Clay Detox Mask (395 AED):
Pamper yourself with one of the richest natural Vitamin C sources known on earth. Wild harvested in the remote Australian Kimberley and NW Territory, Kakadu plum puts the SUPER in super fruit. Ounce per ounce, Kakadu plum contain on average 55 times the vitamin C of Florida oranges.



Kakadu C Brightening Daily Cleanser, Toner & Make-up Remover (295 AED):
Pamper your skin with this gorgeous daily rejuvenating 3-in-1 cleaner, toner and make-up remover.


DD Cream (310 AED):
The alphabet soup stops here - DD does it all. The Dermatologist's Dream Cream defines, delays, defends, delights and delivers. This multifunctional corrective anti-aging beauty balm helps support a healthy clear complexion. A mineral based SPF 30 protects skin from harmful UV rays.



Kakadu C 20% Vitamin C Serum with Ferulic Acid & Vitamin E (599 AED):
A lightweight, anti-aging high potency stabilized Vitamin C serum accentuated with Kakadu Plus Extract, Ferulic Acid and Vitamin E boosters.


Physical Chemistry Facial Microdermabrasion and Multi-acid Chemical Peel (428 AED):
An intensive exfoliating treatment for clinical at-home chemical peel and microdermabrasion session in one.

DERMAdoctor is the go-to skincare brands to help you achieve that flawless and clear complexion and having a skincare routine that is packed with the essentials such as Vitamin C, Kakadu C and Ferulic Acid will help your pigmentation be gone once and for all.