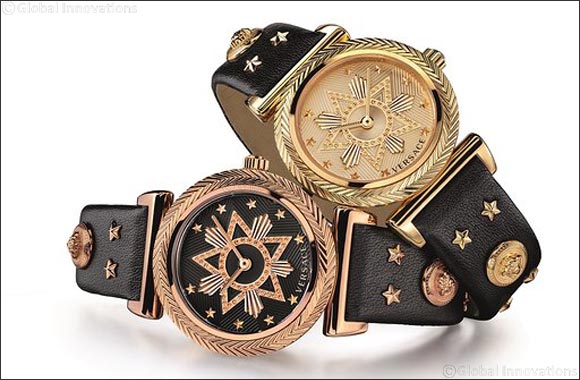 Versace Watches – Spring-Summer 2020 Collection
Dubai, United Arab Emirates, February 11, 2020: The theme of the American West was one of Gianni Versace's enduring fascinations and is revisited in the House's latest rodeo-inspired Cruise 2020 Collection. Motifs and symbols from the ready-to-wear line are mirrored in a new capsule of the V-Motif watch, titled V-Motif Western.
The star in the centre of the dial references old Americana influences and is joined by Medusa studs on the strap – powerful, instantly recognizable codes of the House of Versace. The timepiece possesses a contemporary identity for the Versace woman who wants to show her strength, courage and confidence.