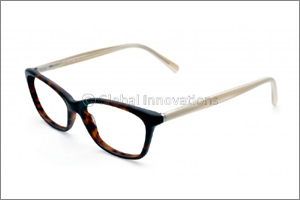 Dubai, United Arab Emirates, January 23, 2020: Did you know that a driver in the UAE spends an average of 21 hours a week in traffic and typically 42 days a year behind the car wheel? While drivers may feel protected from the sun, research shows that UV rays can penetrate your car windows, increasing your risk of skin damage, and even eye problems.
Many people do not realize that exposure to UV light can pose a risk to the majority of the UAE's working population. UV radiation is always present - all year round, all day, in summer and winter, in sunny and even overcast conditions. Most of us are aware that UV rays can damage the skin, but UV exposure can also be harmful to the eyes and the area surrounding them.
The leading optical retailer, Grand Optics has everything you need to care for your precious eyes with complete UV protection in collaboration with ZEISS Lenses. Championing eye health and its importance, the retailer is consistently offering the latest technologies through its market leading equipment and its exclusive collaboration with Zeiss, coupled with a wide range of services such as complimentary eye tests and hundreds of collections of frame styles, Grand Optics is a reliable destination for consumers looking for an all-inclusive optical shopping experience.
Dr. K. Janardhan, Specialist Ophthalmologist at Aster Clinic, Al Karama says, "UV rays can pose some serious health risks to the eyes if the exposure is prolonged, such as cataracts, retinal damage, and corneal damage. Prolonged UV light exposure has been linked to corneal damage, cataracts and retinal degeneration too."
Protecting the eyes from harmful UV light prevents ocular damage says Dr. Janardhan. Therefore, it is always recommended to wear sunglasses that block UV rays when driving in the daylight and your eyes still need protection even on cloudy days because the sun's damaging UV rays can penetrate cloud cover.
ZEISS has created a new standard of eye care by including full UV protection in all clear plastic lenses whilst allowing you to drive safely. ZEISS lenses will provide protection against UV rays up to 400 nm, according to the standard of UV protection as defined by the International Commission on Non-Ionizing Radiation Protection1 (ICNIRP) and the World Health Organisation, far beyond the industry standard at 380 nm.
In addition, they have developed an additional anti-reflective layer on the back of the lens, reducing the indirect light reflected into the eye and complementing the protection offered by ZEISS UVProtect Technology.
Here are some products from Grand Optics with Zeiss UVProtect technology that will help you protect your precious eyes from UV rays:

Tom Davies TD359 - AED 1691.69 - This rounded cat-eye design by Tom Davies is made from premium cotton acetate.
Tom Ford 5294 052 - AED 1460 - Sporting clear lines, new school cool meets traditional quality in this piece from Tom Ford.
DIOR STELLAIRE 09 - AED 1535 - These elegant and stylish hexagonal frame shaped eyeglasses from Dior are made of metal and acetate.