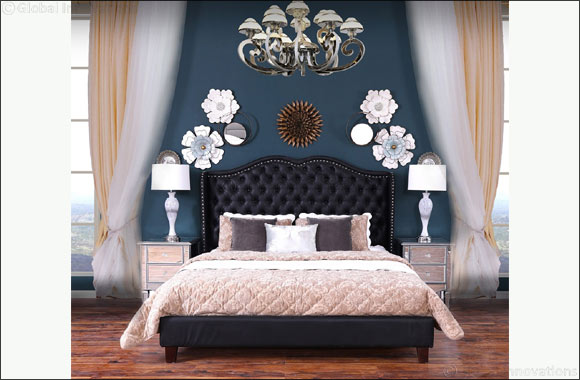 • PAN Emirates Unveils Its Winter 2020 Collection
• PAN Emirates Home Furnishings showrooms in Dubai, Sharjah, Abu Dhabi, Al Ain, and Fujairah in the UAE.
Dubai, United Arab Emirates – January 22, 2020: PAN Emirates Home Furnishings, the leading home-grown indoor, patio, and outdoor furniture brand in the region, has unveiled its new winter collection across its showrooms in Dubai, Sharjah, Abu Dhabi, Al Ain, and Fujairah.
PAN Emirates brings shoppers yet another opportunity to give their homes a fresh new look from a wide range of options that include Victorian, Rustic, Country, Spring, Boho, Classic, Transitional and Modern designs.
The collection, inspired by winter hues, focuses on sophistication and comfort while bringing out warm, rich tones and colours that symbolise the positive change of the season.
Renowned for superior product quality, great in-store experiences and pleasant after-sales service, PAN Emirates has set the benchmark in delivering exceptional furnishing styles and tastes. PAN Emirates Home Furnishings also remains committed to making the shopping experience easier and more convenient with branches all across the UAE.
At Pan Emirates, you can find furniture in the festive shades, creating the right atmosphere for you. Add in the perfectly matching accessories that complete the look and feel for winter.
It is evident from its recent plans that PAN Emirates is heading towards progression; thanks to the ambitious growth strategies and innovative initiatives from the stakeholders, operational development and marketing, who are dedicating their efforts to drive the brand forward and ensure it to secure a special place in the hearts of our customers and enrich retention and brand loyalty.