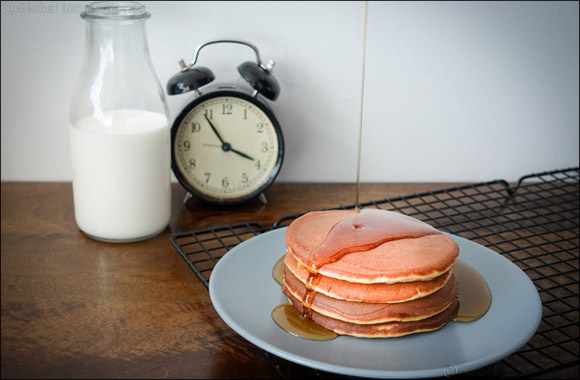 Emaar Entertainment's KidZania® Dubai has announced healthy new recipes at their popular culinary school.

The Mum Mum Culinary School in KidZania®, run by the pioneering, locally-owned company providing healthy and nutritious meals to schools across the UAE, instructs students on the art and science of food preparation that include the mastery and appreciation of the culinary arts and techniques.
From sweet potato pancakes made with whole wheat flour and honey to sugar-free banana muffins, the new dishes are delicious, nutritious and fun to make, according to nutritionist Magdalena Scriabine of Mum Mum.

Other recipes that kids can try their hand at making include vegetarian tacos, zucchini-choco loaf, smoothie bowls and even some delightful vegan cookies. Seasonal recipes for special occasions such as Halloween, Mother's Day and Eid are also planned.

"Mum Mum remains dedicated to improving the nutritional choices that children make so every recipe we introduce at the Culinary School in Kidzania® is a testament to this. Nothing is fried or frozen, the use of sugar and salt is kept to a bare minimum and all food groups are proportionally balanced with only fresh ingredients used without any preservatives or additives," she said.

"As they create their own culinary masterpieces, the young chefs also enhance their reading comprehension, math skills, hand-eye coordination and ability to follow directions whilst being educated on nutrition and good hygiene," she added.

The Mum Mum Culinary School takes place in KidZania®, Dubai Mall every Sunday to Wednesday, 10am to 10pm | Thursday to Saturday, 10am to 11pm
"With our exciting, well-thought out program at the Mum Mum Culinary School in KidZania®, we are not only fostering curiosity about food and a love for cooking but instilling in them healthy eating habits at a very young age," concluded Scriabine.