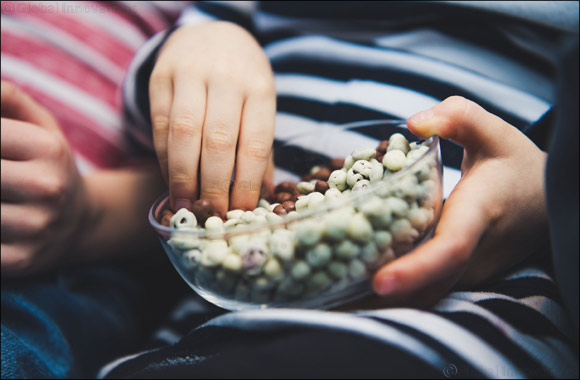 DUBAI, JANUARY, 2019: A recent study from the Harvard School of Public Health shows berries offer heart health benefits if included as an important part of the daily diet. Now, available online and across all the stores of Organic Foods and Café, Biokia is bringing to the UAE, the delicious natural berries, straight from the Finnish forests.
Finland's fastest-growing organic berry products' brand, Biokia has introduced a comprehensive range of authentic and FSSC 22,000, Kosher and Halal certified organic berry products to the UAE food market, providing a more convenient option for daily shopping needs, from the organic or naturally grown and produced range.
With a mission to make organic berries the first choice and eventually an everyday dietary inclusion by consumers, Organic Foods & Café is making the products easily available under one roof and affordable by all. Some of the organic berry products available here are Biokia Chocolate Bilberry, Biokia White Chocolate Bilberry, Biokia Dried Cranberry, Biokia Lingonberry, Biokia Dried Bilberry and Biokia Dried Berrymix.
"As the demand for organic foods is gaining adherence, people are becoming progressively aware of healthy ways of living. As Finland's leading producer of organic berry products, we look forward to introducing more Middle Eastern consumers to our organic range. Rooted in the principles of health, balanced living and sustainability, Biokia's organic berry products will be an excellent addition to everyone's routine diet," says Eija Wall, Sales Manager, Biokia Finland.
Vitamins, flavonoids, minerals and dietary fiber – all these health-boosting ingredients are naturally found in berries, which makes them beneficial for health. To make sure these nutrients are intact, Biokia processes their products at low temperatures, ensuring the preservation of all valuable nutriments, taste and color. The carefully chosen organic berries are then dried, frozen, powdered, cold pressed and coated gently, in accordance with meticulous and carefully supervised process. No additives or artificial sweeteners or preservatives are added to the berries, hence producing 100% authentic berries. The entire production chain of berries, starting from the forest to the packaging, is controlled and certified organic, which guarantees the purity of these products. A spoonful of Biokia's organic berry powder contains roughly half a cup of fresh berries and is a superb way to add berry power to day-to-day life.
For further information on the Biokia products, visit https://biokia.fi/en/