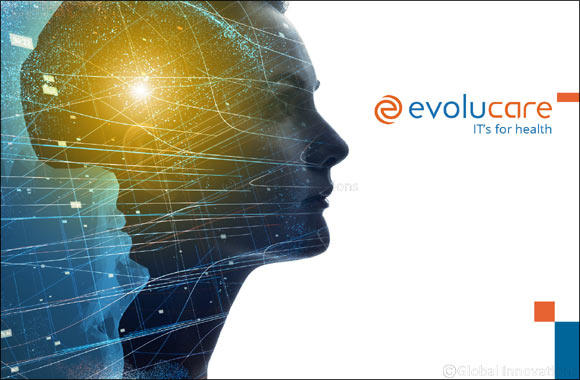 United Arab Emirates January 19, 2020: Founded in 1988, EVOLUCARE Technologies is a French Healthcare IT company, leader in the development of medical information systems. The Group is offering a wide range of services satisfying the clinical, operational and financial needs of all healthcare institutions and facilities.
A dual ambition for Evolucare: artificial intelligence and the international market
The Group serves nearly 4,500 healthcare institutions, mostly in France, and has now the strategic aim of extending its reach to the international market. Drawing on its expertise in managing patient data and organizing care, Evolucare recently began the shift towards open innovation in digital health, especially AI and IoT, to add decision-making assistance services to its initial range through to the use of intelligent algorithms.
For its 5th appearance at the show, Evolucare will be presenting three of its new innovative solutions:
- The HopitalWeb solution: a modular, web-based EHR system covering the whole patient workflow in hospital, clinics and outpatient centers. This feature-rich and highly configurable system offers a wide range of functionalities going from online appointment-scheduling to care management, OR and anesthesia management, pharmacy and stock management, administrative and HR management. Other modules such as stretcher-bearing, home care, meal management, etc. are also embedded.
- The OphtAI – Ophcare ophthalmology solution, born after three years of research in artificial intelligence, enables automated screening for diabetic retinopathy, and soon other eye diseases – AMD and Glaucoma. This algorithm, ranked one of the most efficient algorithms in the world and winner of several awards, is paving the way for mass real-time, low-cost, and better-quality screening of retinal diseases, to which patients will enjoy easier and more equitable access.
- the RIS imaging platform (Radiologic Information System) – PACS (Picture Archiving and Communication System) is a seamless web integrated imaging platform offering to all radiological departments and centers a wide range of cutting-edge functionalities.
Hadi Zarzour, the Group Area Manager of Evolucare, explains: "Over the last few years, our management has made it the priority to speed up our international growth. Our teams work in different geographical zones and operate in cooperation with organizations and experts in international expansion. Our strategy is premised on the skills transfer to local partners to create skills centers and, through them, meet the needs of every market in an optimal manner. Our product range is tailored to each segment and compliant with all relevant standards and regulations".
Regarding the Emirates, he added: "We are in the process of building partnerships to promote our artificial intelligence products and our web HER and Imaging platforms".