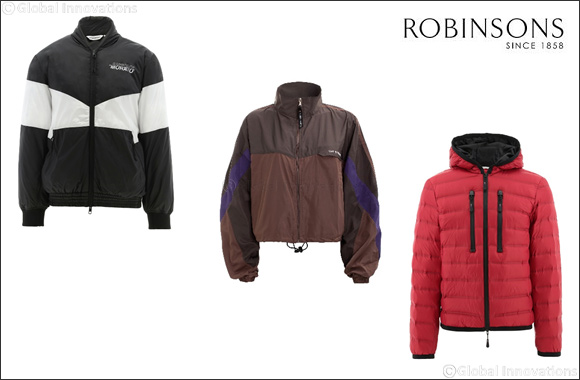 Dubai, UAE: For Winter 19, Robinsons is offering must-have pieces across its menswear collection, with sports luxe inspired pieces and smart casual wear. From colourful hoodies designed by luxury streetwear label, Les Benjamins and tailored trousers from Lacoste and Drycorn to classic Ralph Lauren shirts and Antony Morato puffer jackets – there is something suit every man this season.

This winter, athleisure is at the forefront of dressing and championing this trend is Les Benjamins. Founded by Bunyamin Aydin, the label merges culture and comfort through textures and prints and is a celebration of the beauty of discovery, rawness, diversity and rarity. The collection explores travel and culture photography and consistently references subcultures in his signature style placement prints.
The color palette is both vibrant and introspective and features a mix of earth tones – including rust, earth vizon, clay, and grey, as well as galaxy hues of midnight black, neon orange, starlight green and purple. The collection features draw cords, magnetic closure pocket flaps, carabiner zip pulls, and two-in-one raised neck hood details, which are an expression of the collection's protective outerwear spirit.

Better still, men this season can shop the Boy London collection, which sees hoodies adorned in the brand's iconic logo. And for those looking for something warmer, puffer jackets from Antony Morato are great alternatives.

As no collection from Robinsons would be complete without smart casual wear, the plaid and plain shirts in baby blue and red are great options for both work and leisure and pair perfectly with Lacoste and Hackett trousers.