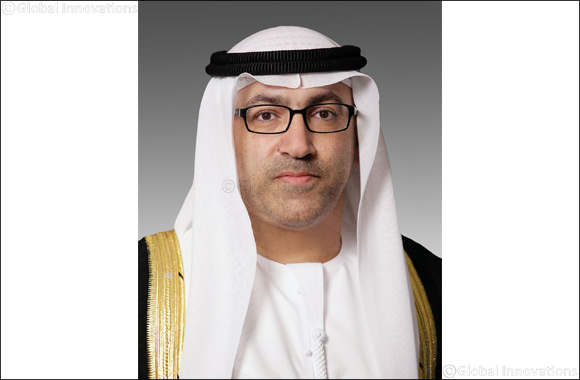 Statement by HE Abdul Rahman bin Mohammed Al Owais, Minister of Health and Prevention.


Dubai, December 15, 2019: HE Abdul Rahman bin Mohammed Al Owais, Minister of Health and Prevention, stressed that declaring 2020 as the year of preparations for the next 50 years by UAE leaders is yet another step forward in shaping the future that our wise leadership wants for its people.

Al Owais added: "Through this initiative, our country will witness the biggest national strategy of its kind. It will not only prepare for the coming 50 years on the federal and local levels, but will also make the UAE the best, fastest growing and most flexible country to future changes.
This huge announcement by His Highness Sheikh Mohammed bin Rashid Al Maktoum, Vice President and Prime Minister of UAE and Ruler of Dubai, and His Highness Sheikh Mohamed bin Zayed Al Nahyan, Crown Prince of Abu Dhabi and Deputy Supreme Commander of the UAE Armed Forces, reaffirms the fact that we have great and exceptional leaders, who are keen to shape a promising future, following in the footsteps of the country's founding fathers.
Over the past five decades, our country has made great achievements and breakthroughs that gained widespread admiration across the world. As for the next 50 years, our leadership has planned a clear national strategy with great ambitions and forward-looking vision to help the country overcome future challenges while standing firmly on sild ground.
Thanks to its leadership, sustainable development and strong determination, the UAE today is at the forefront of the world's most developed countries and is an inspirational success story. It has occupied a leading position on all economic, social and health levels.
We, at the Ministry of Health and Prevention, reiterate our full commitment to making every possible effort to help realise the vision of our wise leadership. We will keep on improving our healthcare system according to the best international practices. We will make 2020 a year full of great achievements. We will spare no effort to build a healthier and happier society provided with integrated healthcare services that ensure its wellbeing.

The Ministry will play its full part to support our government efforts and will do its best to bring about great strides in the healthcare sector using smart techniques made available by the Fourth Industrial Revolution including artificial intelligence and blockchain.

We will relentlessly work to achieve the Ministry's strategy and provide comprehensive and innovative health services according to the best international standards," Al Owais concluded.