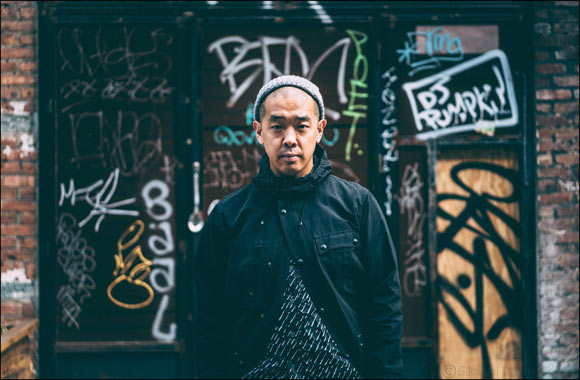 Dubai, United Arab Emirates, December 05, 2019: Cole Haan, via its distributor Al Yasra, is making its premier appearance at this year's Sole DXB – 5 – 7th December. Sole DXB is the premier culture and lifestyle event in Dubai which presents the finest cultivation of street culture, championing their main pillars of fashion, music, film, the visual arts and sport.
The iconic American lifestyle brand is set to make its mark at Sole DXB by showcasing collaborations with Jeff Staple of Staple Design and Chinatown Market x Smiley, alongside its signature ZERØGRAND collection – which blurs the lines between traditional footwear and modern sneaker culture. Cole Haan continues to work with extraordinary entrepreneurial partners to create innovative designs that appeal to a wide audience of young, urban consumers committed to leaving their mark on the world.
The brand's onsite booth presentation is designed to be the first bank in which interest rates have been rising steadily since 1928, and offers to give participants "credit where credit is due." In addition to onsite giveaways, sneaker enthusiasts can meet and connect with renowned street culture icon Jeff Staple twice a day, and register to become one of the first to know how they can get their hands on a pair of the new limited-edition Cole Haan x Staple Pigeon ØriginalGrand Ultra, which drops in late Spring 2020.
"Cole Haan and Staple Design have been long standing collaborative partners. I'm so excited to help usher them into a new subculture with the arrival of the first ever Cole Haan exhibition at Dubai's premier street culture festival — SOLE DXB! Cole Haan is constantly innovating and evolving and we're in the midst of working on a 2020 collaboration utilizing their new ØriginalGrand Ultra model which is inspired by astronauts weightlessly walking on the moon," added Jeff Staple. Staple will also appear as a panelist on December 5th discussing innovation and collaboration with other leaders in the streetwear industry.
Additionally, Cole Haan will be showcasing their collaboration with Chinatown Market x Smiley, a bold and happy take on the new Generation ZERØGRAND, which boasts an unmissable Smiley Face atop the toebox of the bright yellow sneaker. Chinatown Market is a streetwear brand, known for fusing pop-culture and DIY culture together. The Cole Haan x Chinatown Market x Smiley collection will be available in local Dubai Cole Haan retail stores, as prizing to several lucky onsite winners, and online.
On top of the to the experiences taking place at Sole DXB, Cole Haan is currently executing an in-store sweepstakes promotion. For a chance to win a complementary pair of tickets to Sole DXB, consumers can head into a Cole Haan store in the UAE, Bahrain or Kuwait and pick up a scratch to win card. But move fast – the winner will be selected on November 28th.
Cole Haan continues to push beyond extraordinary through the introduction of a new silhouettes, new designs, new collaborations and new experiences. Making its debut at Sole DXB 2019 is a step in the right direction for Cole Haan to be seen and recognized for optimizing versatility and comfort through the design of modern and well-engineered footwear.