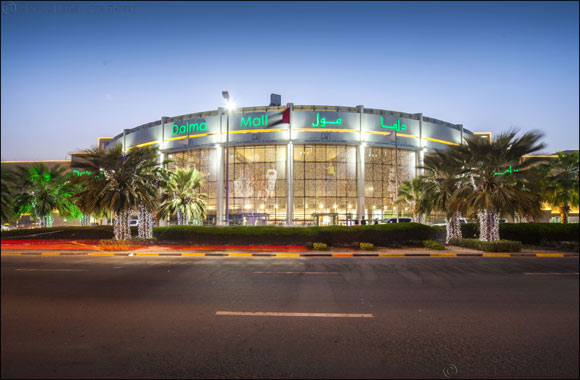 • Shoppers to enjoy up to 75% discount during the 4-day super sale
• Mall visitors to witness wide range of cultural programs and novel events
Abu Dhabi; November 28, 2019: From cultural performances, fusion dance, kid's activity corner, roaming entertainment to interactive digital attractions and more, Dalma Mall, the favorite mall of Abu Dhabi will be buzzing once again starting 28th November in celebration of the 48th UAE National Day and throughout the long weekend.
Dalma mall has announced a wide range of activities and events for the 48th UAE National Day celebration which includes various traditional dance performances, exclusive kids' activity corner, roaming entertainment and special UAE National Day celebration in partnership with community school (Al Bahya School) where school kids will be part of a military show, stage play, dance show and poem recitation and many more.
In addition to the above, shoppers can engage with the digital attractions like Dalma Mall's growing 'Instagram Tree' symbolic to the Ghaf tree and 'Dalma Mall Digital Slingshot' to further interact, express the celebration experience at Dalma Mall from 29th November until 2nd December 2019.
Apart from the range of events and activities, the mall has announced a 4-day super sale in celebration of the 48th UAE National Day and offers an opportunity to the mall visitors to shop and save big. The sale will begin on 29th November, celebrated as 'White Friday' across the region and will continue till the 2nd of December. Shoppers can enjoy special offers and deep discounts up to 75% across mall's diverse range of brand categories.