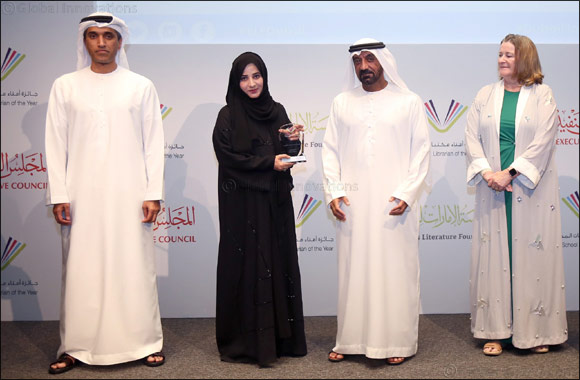 Dubai, 24 November 2019: Emirates Literature Foundation has received a record number of entries for the annual School Librarian of the Year Award, which closed for submissions last week. The increase in entries is attributed to the growing awareness and status of the Award, as well as its positive effects on the reading culture in schools.

The Award, which is in its fourth year, is given by the Emirates Literature Foundation and The Executive Council of Dubai. In addition to the prizes for the winners, all entrants are offered career development and networking opportunities.
Isobel Abulhoul, OBE, CEO and trustee of the Emirates Literature Foundation said: "Librarians play a crucial role in connecting children with the right books at the right time, creating a new generation of empathetic, information-seeking and critical thinking readers. We couldn't be happier to see so many schools enter the awards, which shows they appreciate the value the Award offers their entire school community."
The 2020 School Librarian of the Year Award is awarded in two categories – school librarians working in public (government) schools in the UAE and school librarians working in private schools in the UAE.
More than 120 nominations were submitted for the 2020 awards, which is a new record. The Emirates Airline Festival of Literature 2020, 4 – 9 February, will host the fourth School Librarian of the Year Award after a gruelling judging process, which sees judges visiting schools across the seven Emirates. The awards have received more than 400 entries in total over the four years it has been running.