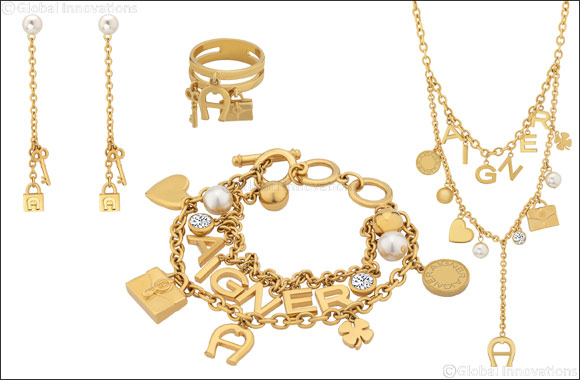 November 18, 2019: Aigner debuts a spectacular new collection of accessories that is radically different from the understated aesthetic candor that the brand is world renowned for. In what could be touted as a first for the brand, the collection is imbued with youth and versatility to bring an edition of runway-worthy everyday accessories.

Each jewellery, designed to make a lasting statement includes a variety of styles from asymmetrical and mismatched earrings to a delicious dose of charms.
With layered necklaces and stacked up rings, this is a collection that is dedicatedly designed for the AIGNER woman: who is fearless in her choices and ways.
Beckoning a new era of creativity, the jewellery is the perfect union between traditional aesthetics and modern outlooks. The collection boldly experiments with silhouettes; the house codes like the famed AIGNER bag and horseshoe asserts the brand mark with aplomb.

Offering unbelievable flexibility in styling, these beautiful, traffic-stopping accessories—bearing the distinctive DNA of AIGNER –are sure to find a place in every AIGNER connoisseur's heart.

Experience the sheer beauty and charm of the new AIGNER jewellery collection, now available at AIGNER boutiques and luxury outlets across the Middle East.