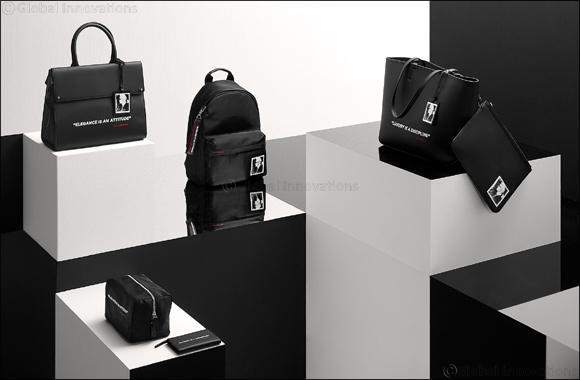 Dubai United Arab Emirates - November 12, 2019: With a forward-looking spirit, the Maison KARL LAGERFELD will launch a special edition collection to celebrate the memory of its founder and creative director. Karl Lagerfeld was a visionary designer, a pioneering curator and a cutting-edge collaborator; known for his enigmatic persona and inexhaustible wit, he was passionate, powerful and intensely curious. The collection, titled "Karl Legend," honors his immense legacy as fashion's greatest icon.
The ready-to-wear and accessories all feature one of Karl Lagerfeld's infamous quotes and an image of him; the graphics have been hand-drawn by Design Director Hun Kim. Embracing the brand's quintessential DNA, the color palette is rooted in black and white, with splashes of red integrated throughout.
As a nod to some of Karl Lagerfeld's most iconic designs, the collection features an oversized white shirt and a leather biker jacket. Additional essentials include oversized hoodies, sweatshirts, graphic tees and a pair of jeans.
Accessories feature a leather "Ikon" tote with top handles, a nylon backpack, and a leather crossbody bag. The statement accessory is a canvas tote with leather trims and a removable pouch. Small collectables include a wallet, a cardholder, a clutch, scarves, a baseball cap, a notebook, a keychain and a washbag.
The collection will launch at KARL LAGERFELD stores, on KARL.COM, and through a network of top-tier wholesale partners from November 2019.