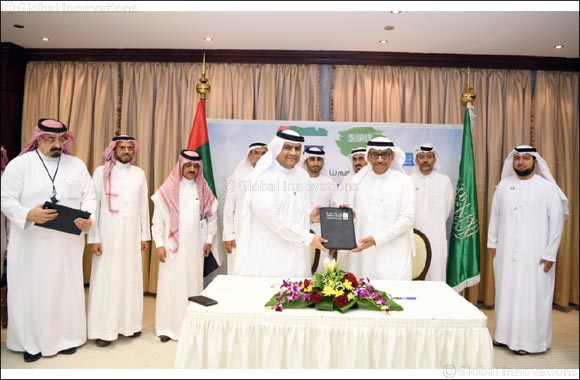 Dubai, 6 October 2019: Mohammed Bin Rashid University of Medicine and Health Sciences (MBRU) inked an MOU with King Saud University in the Kingdom of Saudi Arabia to enhance academic collaboration between medical colleges in both universities.
Professor Badran bin Abdulrahman Al-Omar, Rector of King Saud University, and Dr. Amer Sharif, Vice Chancellor of MBRU, signed a Memorandum of Understanding (MoU) which will promote mutually beneficial collaborations between the Kingdom of Saudi Arabia and the UAE in the academic, educational and research fields.
Under the MoU, the universities will work closely to prepare programmes to advance medical education and organise exchange for faculty and researchers to enhance academic experiences. MBRU and King Saud University will also seek to establish joint research projects, seminars, scientific conferences and training courses.