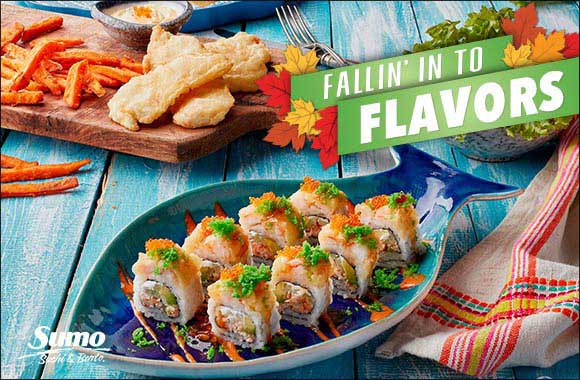 Dubai, United Arab Emirates - September 03, 2019: Sumo Sushi & Bento introduces two new dishes infused with the season's flavours as a part of their summer menu. Available in all Sumo outlets across the GCC, the limited time offer will be exclusively served in the month of September.
White Dragon: Filled with cream cheese, kani salad, avocado and cucumber; drizzled with spicy mayo, sweet chili sauce, tare sauce and topped with shrimp tempura, tobiko and crispy tempura
Sumo Fish and Chips: Golden tempura fried white fish accompanied with sweet potato fries and a house made potato salad with mayo, crabstick, corn and capsicum
Enjoy a meal in the calm and contemporary ambiance in any of the Sumo outlets or relish a meal in the comfort of your home by ordering in via the mobile app or delivery services.