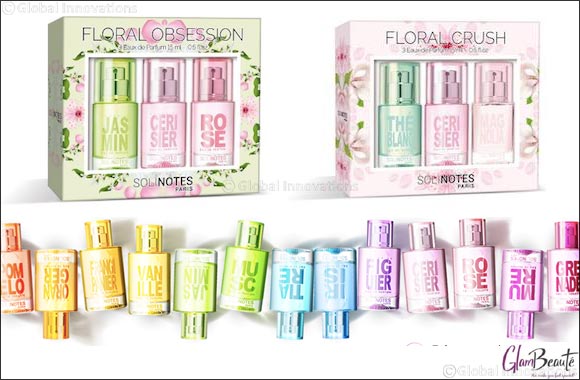 A Colourful Story of Perfumery
Glambeaute.com, the one-stop online shop for all your beauty needs has announced the exciting new launch of French perfume brand Solinotes Paris.
Dubai, United Arab Emirates - September 03, 2019: Solinotes Paris was born from a simple ambition: to offer a new, positive, creative and fun vision of perfumery. Solinotes wanted to move away from the standardized offer and compartmentalized approach to perfumery which encourages us to choose between uniqueness and accessibility.
Offering customers a fun universe with no inhibitions, ultra-colourful packaging and quality perfumes, Solinotes is a cheerful invitation to be creative which includes no less than 15 "notes"
Each Solinotes perfume is the interpretation of a key note ("Soli"-"Notes") blending together elegant, sought-after perfumery essences.
The Solinotes eau de parfum were specifically developed to be worn alone or layered to create a unique signature scent. With their new collection of fragrances, a multitude of scented combinations can be created to suit every personality, style and mood.
This unique concept, like a fashion accessory, gives each woman the freedom to flaunt her own identity and express her femininity without emptying the pockets! Solinotes believes that high-quality essences are not just reserved for luxury perfumery. It proposes an alternative to more expensive brands by adopting a simple approach; anything superfluous has been eliminated, to leave only the essential; a high-quality perfume which is great value for money.
The collection of 16 fragrances include Pink Grapefruit, Orange Blossom, Frangipani Flower, Vanilla, Yuzu, Jasmine Blossom, Musk, White Tea, Tiare, Iris Blossom, Fig Tree Flower, Cherry Blossom, Rose, Blackberry and Pomegranate. Each fragrance has its unique composition of head, heart and base notes and is available in 50ML, priced at AED 76 only.