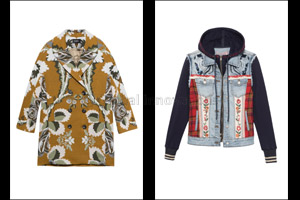 Dubai, United Arab Emirates - 18, August 2019: The Spanish ready-to-wear brand, Desigual has launched its fall/winter 2019 collection.
With unique and colourful designs for women, men, children and sports, the latest collection is inspired by culturally rich countries such as Japan, Hawaii, Turkey and Tibet.
We wondered if this could be useful for any upcoming fashion stories or round-ups?