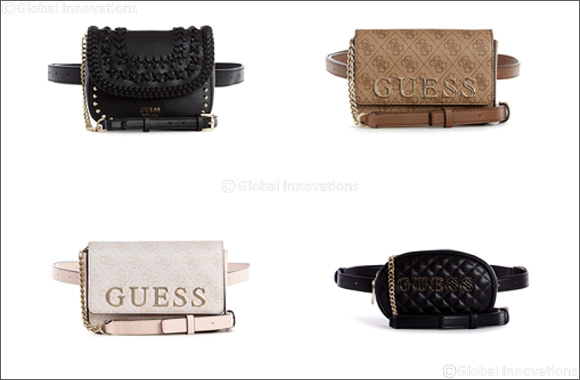 Dubai, United Arab Emirates - 31, July 2019: The nineties staple is back in full force and has been revived and updated for the season.

Going by the name of a bum bag, fanny pack – or whatever you'd like to call it, this divisive yet highly fashionable accessory is here to rule again which is why GUESS has released a new collection in various colours, styles and shapes for you.

Whether paired with a dress or a suit or worn across your waist or slung over the shoulder – the bum bag is a must-have this season.

Practical for relaxing summer getaways to a backpacking trip – you'll be seeing yourself going in style.