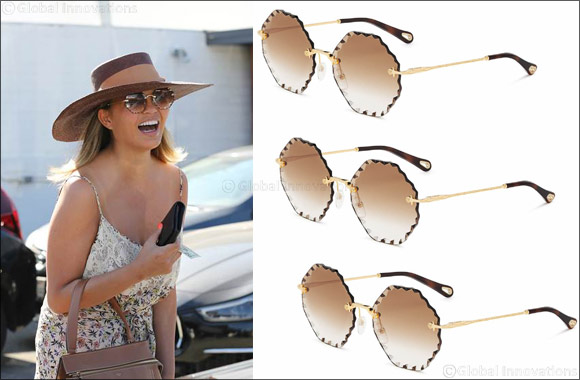 Dubai, United Arab Emirates - 28, July 2019: Chloé Eyewear today announced that American model and author, Chrissy Teigen, was seen wearing Chloé sunglasses while out in Beverly Hills, earlier this week.
Ms. Teigen wore the Chloé's latest "Rosie" sunglasses, an alluring silhouette featuring beveled, octagonal lenses with a diamond cut on the reverse side of each lens, in Gold/Gradient/Brown.
The bridge and temples are enriched with Chloé's exclusive filigree pattern and are affixed to the front of the frame with decorative metal screws. Also available in Gold/Gradient Coral, Gold/Gradient Green and Gold/Gradient Brick.