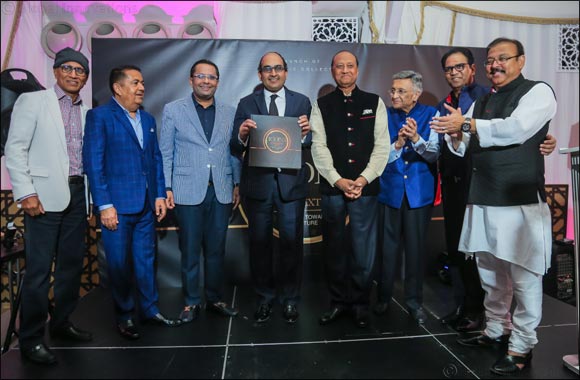 May 23, 2019 - Dubai, UAE
The prestigious Icons club launched an iconic coffee table book, which include many inspiring stories of UAE business tycoon's journey. Present on the occasion were honourable Mr Vipul - Consul General of India, Mr Rizwan Sajan chairman of Danube Group and Icons Club along with other members of the club and creme de la crème of the society.
The book is published by Vikas Bhargava and named as 'Icons generation next'. The official release was done by the Consul General of India in Dubai Mr Vipul. With a mission to bring together a diverse group of personalities on a single platform to inspire many life's, the book focuses on the older generation of successful NRIs and the new generation of entrepreneurs who reinforced the spirit of enterprise.
Mr Rizwan Sajan, Founder and chairman Danube Group and Chairman Icons club said: "I would like to extend my gratitude to all the ICONS members and our publisher Mr Vikas. This first of its kind book is a unique collection of 40 plus profiles of self-made businessmen in Dubai, their next generations and family. Rich in anecdote and lavishly illustrated, this stupendous book opens a window onto a world of the iconic ICONS members."
Publisher Vikas Bhargava said: "I would like to thank all the ICONS members for giving me this opportunity to work on this wonderful project, there is lot to see, learn and write about them. Felt the aura and grace while working on the designs yet many we missed. I specially want to thank Mr. Rizwan Sajan, who not only had given the opportunity to work on this Coffee Table book but constantly was guiding us through to make this book a memorable one.
He further added: "Rest I'm sure the details of the book will explain. Many of the ICONS are so different and motivating that I would like to have yet another 'session of chai' with them."
Founding members ICONS are - Mr. Rizwan Sajan, Mr. Shaji Ul Mulk, Mr. Paras Shahdadpuri and Mr. I.P Khaitan
Executive Committee ICONS are- Mr George Mohanani, Mr Dhiraj Saluja, Mr Neelesh Bhatnagar and Mr Tauseef Khan along with all the founding members