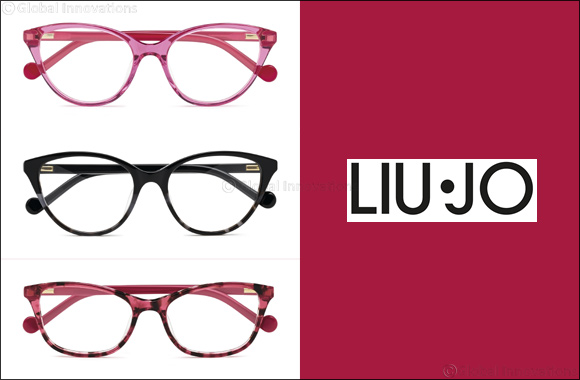 Dubai, United Arab Emirates - May 13, 2019: Liu Jo introduces a new eyewear collection exclusively dedicated to young women. The new line features premium materials and stylish silhouettes, including iconic cat-eye and rectangular shapes, as well as an unexpected hexagonal frame. The stylish color palette is trendy and adds a playful twist to the entire collection.
LJ3604S
Designed for modern teen girls looking for ultrachic accessories, this new cat-eye silhouette features a generous shape offered in a fashion-focused color palette spanning fun shades and more stylish hues. The Liu Jo logo on the left temple adds a touch of embellishment to the on-trend frame. Available in Ebony, Tortoise, Cobalt/Azure and Strawberry/Pink.
LJ3605S
Colorful and unique, this sunglass style is characterized by an eye-catching hexagonal shape available in a variety of shades for a playful or more fashionable twist. The frame is personalized with the signature Liu Jo lettering on the left temple. Available in Ebony, Petrol, Rose and Strawberry.
LJ3609
This rectangular optical frame is enhanced with a cool and vibrant color mix, contrasting a tortoiseshell effect on the front with solid colors on the temples. The left temple features the iconic gold-finished Liu Jo logo. Available in Blue Tortoise, Petrol Tortoise, Fuchsia Tortoise and Ebony.
LIU JO EYEWEAR PRESENTS THE NEW GIRL'S COLLECTION

LJ3610
This feminine cat-eye style features a retro-inspired design defined by the captivating contrast between the transparent front and the solid color temples. The Liu Jo logo is featured upon the left-wearing temple. Available in Grey Tortoise, Moss, Ocean and Cyclamen.