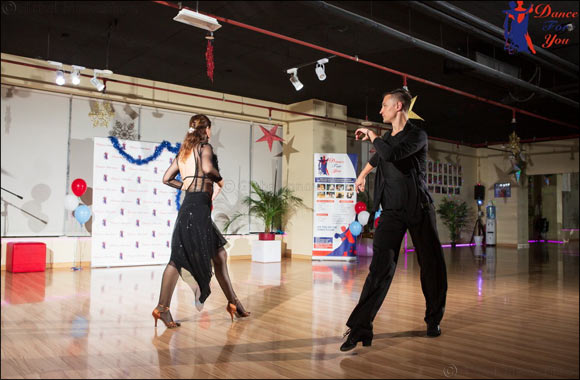 March 26, 2019 - Dubai, UAE
Most people think that all kinds of exercising is just getting fit and muscle building, whereas they lose the key point – this isn't just a physical issue, but a great mental benefit. The thing is that nowadays in our stressed and speedy lives we need some activity, which helps us both to keep fit and gives positive emotions. Dance lessons in Dubai is the best way to reach these aims.
Dance For You offers you a unique experience like no other dance schools, where one can choose from a great range of Ballroom and Latin-American dance classes. Moreover, there are dance activities for adults as well as children. Everyone can find what he or she wants: from Tango to Waltz, from Salsa to Hustle. In addition, if there is a hesitation which style to pick, then our specialists introduce you the world of dances and help to make a right decision.
It doesn't matter if you have had some experience in dancing before or not, you can achieve a good result in short time thanks to a program which can be personalized specially for you. Due to help of the incredible team of professionals with real inspiration and true encouragement every person can get surprising results, toned body, feeling of happiness and delight. If you are concerned about a schedule of your dance classes, you can forget about the problem - feel free to choose a flexible timetable, because we have individual lessons in this case. And even if you are in a group of students Dance For You will find the time suitable for all group members.
Furthermore, partner dances are real fun, because you gain some additional motivation and support from a partner. All of us are on the same journey of self-love together. You can experience this at our dancing classes.
Sign up today and get your first trial lesson. Let's open this fascinating and tremendous world of dances with Dance For You.
• Вarsha Heights (formerly TECOM), Grosvenor Business Tower
• 23rd floor, Studio 2306
• P.O. Box: 391484, Dubai, UAE