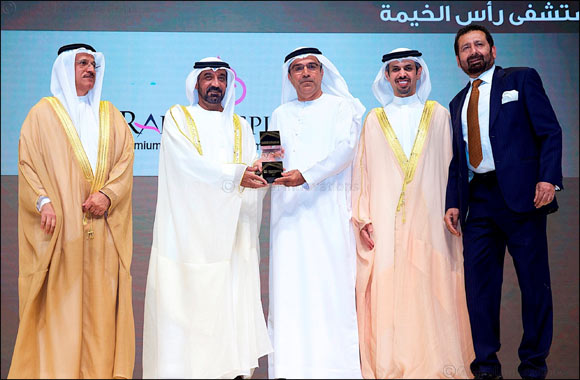 The only Hospital in the UAE to receive the honor in 10th cycle of the awards
March 6, 2019; Ras Al Khaimah, UAE: At a prestigious ceremony hosted at Dubai Opera, RAK Hospital was awarded the Mohammed Bin Rashid Al Maktoum (MRM) Business award during the 10th cycle of the awards. The healthcare institution stood tall amongst the winners as being the only hospital in the entire UAE to be recognized at the forum. This is the second time the hospital has won the Business Excellence Award for their outstanding commitment to quality care and innovation.
"We are humbled and honored to have received this award for the second time and I am proud to announce that we remain the only hospital to get the award in this cycle. This certainly proves our dedication to achieve and showcase the best that UAE healthcare industry can offer," said Mr. Abdulaziz Al Zaabi, Chairman, Arabian Healthcare Group, the parent company of RAK Hospital.
"Awards like these help us raise the bar in achieving best outcomes and quality for patients while equipping us with tools to challenge ourselves and to keep abreast with the new pathways. MRM Business Awards have created a culture of excellence by facilitating adoption of best practices and helping organizations implement the values they stand for," commented Dr. Raza Siddiqui, Executive Director of RAK Hospital and CEO, Arabian Healthcare Group.
The high-profile awards ceremony, held under the patronage of H.H. Sheikh Mohammed bin Rashid Al Maktoum, Vice-President and Prime Minister of the UAE and Ruler of Dubai, was organised by Dubai Chamber of Commerce and Industry. The prestigious ceremony was attended by 1,730 delegates, including dignitaries, government officials and business leaders from the UAE and GCC.
Winners of the MRM Business Awards were selected by a high-level panel of judges chaired by UAE Minister of Economy H.E. Sultan Bin Saeed Al Mansoori.