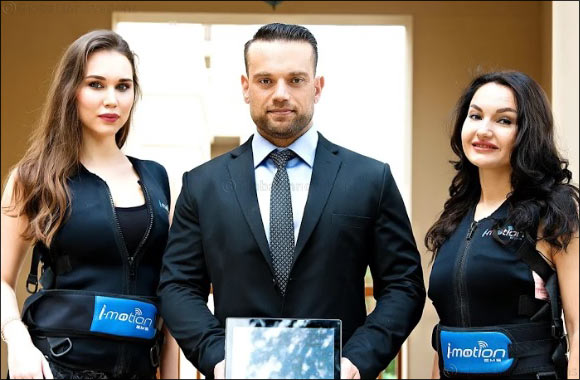 The First and Only Beauty Pageant in the UAE
Dubai, UAE, February 04, 2019: On the 8th March 2019, Dubai will host the UAE's first beauty Pageant. The event will take place aboard the Queen Elizabeth II ship, and will feature the most beautiful and talented ladies from 15 post-USSR countries.
The competition is in its 5th year running, and industry experts have been carefully selected as judges. The grueling process of selecting the right judges took months as it requires someone well-rounded in their experience and objective in their decision-making.
Ferhat Kacmaz was selected as a valuable member of the jury as he previously ran an events agency and worked in the entertainment industry for years. He will easily be able to assess which of these talents has the entertainment factor. Ferhat is also the pioneer of EMS Fitness in the Middle East, the show has a specific sports performance segment. Fitness is not only his business but it is part of his lifestyle and he is a certified Personal Trainer who holds an A,B and C level license as well as an EMS Trainer level 3. He is well versed in the Fitness World and will be a great judge of which contestant has the best sports performance.
"I am honored to be chosen as a member of the jury on the UAEs first pageant and I am thankful to the organizers for choosing me to be part of this glamorous event which acknowledges beauty from the inside and out. I am confident that my expertise will allow me to make good choices and I am really looking forward to an extravagant evening!".
The event will be hosted by Lava Laguna company which also runs Queen of Ukraine, Person of the Year and The Way to Stars Festival. One girl from each of the 13 post-USSR countries will represent her nation on stage.
The beauty queens are getting in shape for the event with Fit in Time who is providing EMS sessions. The competition contains a sports performance segment so their fitness is imperative to being considered a winner. They will also be judged on their looks, talents and personalities and each contestant has endured an intense interview selection process to enter.
The pageant is set to be a spectacular evening as each girl will present their cultures on stage in the form of costumes, dances, songs and music videos. There will also be various fashion shows which will require national dress, Gatsby style, James Bond and Elizabethan style. The highest scorer amongst all categories will win the title and be crowned Miss USSR 2019.