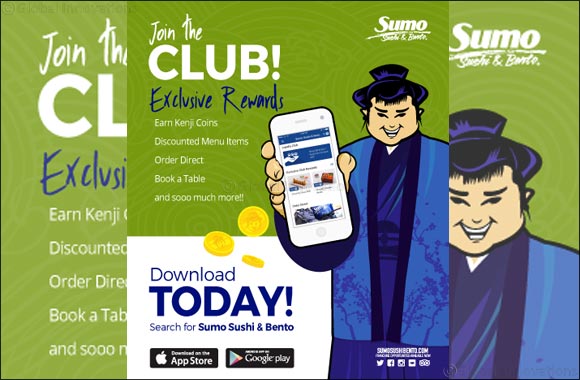 Simplifying Customer Experience
Now available for iOS and Android phones
February 03, 2019 - Dubai, UAE:
Sumo Sushi & Bento believes in bringing alive three of their four core values of Quality, Creativity, and Simplicity. Emphasizing these values, the brand launched a mobile app to surpass customer experience with customized preferences and rewards-based offers. The app is now available for iOS and Android phones in the app store!
Highlighting some of the exciting features of the app:
• FREE Welcome Gift just to download the app
• New Loyalty Program for customers to earn and redeem Kenji Coins
• Order direct on the app for pick up or delivery
• Pay with a credit card for delivery orders
• Customized Referral Program to contacts and Instagram
• Custom Birthday gifts/messages
• Discounted items when buying/redeeming with Kenji Coins
• News and Customized Offers, members to be the first to be notified
• Favorite location tagging
• Reservations - Customers can book a table directly on the app at their favorite location
• Customer Customization - Customized offers and promotions to suit individual guests' preferences
• Social Media Connection – Customers can share their experience directly from the app and send invitations to friends
• Feedback - Customers can now offer feedback directly on the app
Sumo Sushi & Bento is now just a click away, go to the app store and get ready to experience simplicity at its finest.