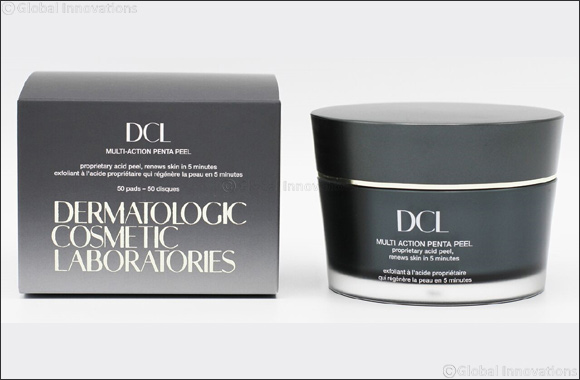 Dubai, UAE, January 07, 2019: Facial peels are well known for revealing a youthful, glowing complexion but for many years they've come with a scary stigma. Here, learn how to get all the benefits of facial peels without the scary side effects...
What are the benefits of facial peels?
Reducing fine lines and wrinkles
Correcting sun damage
Diminishing the appearance of scars and pigmentation
Improving acne
Enhancing skin tone and texture
Should I be using facial peels?
All skin types can benefit from a facial peel – whether you want smoother texture or a more luminous, healthy glow you can achieve a better complexion. If you suffer from particular skincare issues like acne or pigmentation, a peel can work wonders for you.
Are there any side effects?
At home facial peels are gentle enough to use safely without any recovery time needed – forget scary side effects and salon horror stories – skin will be left smooth and supple with no need to hide away in the house.
DCL Multi Action Penta Peel - AED 450.50
An innovative multi-purpose peel developed with a blend of five acids that gently renews even the most sensitive of skins – five ways in just five minutes. Mandelic acid refines texture, as lactic acid smoothes rough spots and eases the look of fine lines and wrinkles. Phytic acid brightens and evens out skintone, while salicylic acid unclogs pores and hyaluronic acid deeply hydrates. These pads also physically buff away imperfections to uncover younger, fresher-looking skin.
G20 Radiance Peel – AED 357
A professional strength peel formulated with glycolic acid for powerful anti-aging and anti-acne benefits. These pads deliver both chemical and physical exfoliation to optimise cell renewal and achieve the most intensive results – smooth away dry, dead cells to deeply retexturise skin and uncover a brilliant luminosity.
As a company with an ethical approach to beauty, DCL products are not tested on animals, free from parabens and hypoallergenics. Dedicated to research and development, DCL is continually seeking out even more innovative ways to give a brighter, fresher and more youthful complexion.