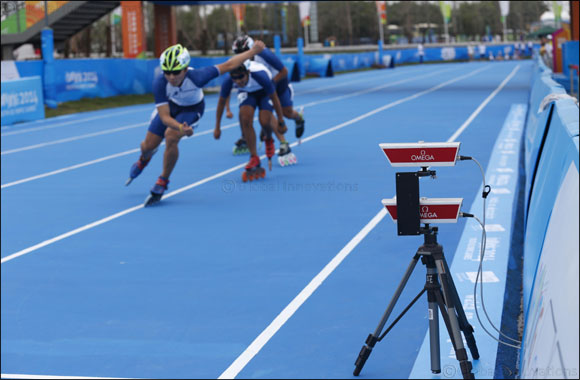 Dubai, UAE, October 01, 2018: Get ready for two weeks of South American passion and colour as Buenos Aires hosts the world's best young athletes at the Youth Olympic Games! To record the dreams and achievements of these talented 15-to-18-year olds, OMEGA is proudly joining the action as the event's Official Timekeeper.
"Feel the future" is this year's motto and OMEGA is certainly arriving with its own arsenal of modern equipment and state-of-the-art systems. New events, such as sport climbing and roller speed skating, will also give the brand many new timekeeping challenges to overcome.
Buenos Aires 2018 is just the third summer edition of the Youth Olympic Games, but the numbers prove that the event is growing fast! From October 6 – 18, around 4,000 competitors will be taking part in 241 events within 32 sports. Compared to Nanjing 2014, this means more athletes and more sports to time, but OMEGA is certainly prepared with its legendary expertise.
Since 1932, OMEGA has been the Official Timekeeper of the Olympic Games on 28 occasions and has served in the same role at all four of the previous Youth Olympic Games, which began in Singapore in 2010. The brand is particularly proud to be bringing its unparalleled timekeeping legacy to Buenos Aires and looks forward to sharing the results with the world.