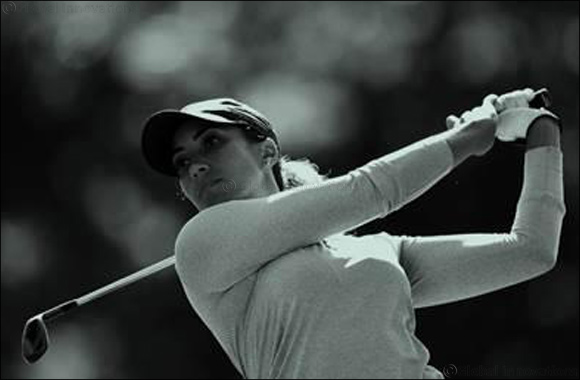 CNN Sport spoke to Cheyenne Woods about diversity in golf, female athletes, and stepping out of the shadow of her famous uncle, Tiger Woods.
Currently ranked No.245, Woods is now in her third year on the LPGA Tour and hoping to inspire other black women through representation.
Only eight African-American women have been members of the LPGA Tour in its 70 year history and none have won the women's circuit, something Woods aims to change.
Key excerpts and quotes from the article:
Whilst playing at an event at Wilshire Country in Los Angeles, Woods was introduced to a family who came to watch her. Although the family had never played golf before or seen the sports live, Woods had captured their imaginations. Speaking about the influence she can have, Woods said:
"It was a black family who's come out; a day, his two daughters and his son… They'd never played golf, but they'd heard about me and came out and followed the entire round. That kind of stuff gives me goosebumps."
Woods hopes to inspire other black women:
"When I was growing up, there wasn't anybody on the LPGA Tour… Obviously, I loved watching Annika Sorenstam and Grace Park, but as a young child looking to someone I could really relate to and have some kind of connection with, I felt that was lacking."
On the necessity of diversity in Golf:
"I think it's important for me to at least show representation on Tour,' says Woods. 'To show that it is possible because that's what Tiger showed me and people like Serena Williams and even WNBA (Women's National Basketball Association) players showed me… As a young child you're watching a sport, it almost seems a little unattainable or too far away if you can't have a connection or relate to someone in particular. That's how I felt at least. When you find something you can relate to, you find that's a step forward to, 'I can do it, too' or 'I want to be like her.' If I can provide that for somebody, that's great. Or even if I can get them into watching golf that's great. I'd love that."
On her future aims in golf:
"Tiger has had a huge influence on that but, I think, the different programs of making golf accessible and have people introduced to it a little bit more has had a huge influence. But, looking forward, there definitely will be [an African-American LPGA winner] whether it's me or Mariah Stackhouse."
Woods believes the key is giving fans an opportunity to watch women play:
"Giving women exposure and giving the fans an opportunity to see the skill and see the talent. I think you have to at least give an opportunity to fans to watch. On the women's side, every year we're getting more TV time but it's not always the prime TV spots compared to the men's, so it's a little bit more difficult. If you give the fans a chance to appreciate and watch the game, that'd be a great start.'
On women not being amongst the highest paid athletes:
"It's inspiring to see women like Serena out there dominating her sport and being so successful. I think she's definitely the inspiration of what's possible but, overall, I think the climate of men and women's sports and equal pay there's a lot of improvement to be had.'
On being related to Tiger Woods:
"With Tiger's career, with him taking a break, being injured and now being back, there's always something to talk about with him so people are a bit curious, which is understandable… Some of the biggest frustrations I've had in my career is always being known as someone's relative versus myself. Now I do feel I have my own identity, whether it's the headline or not."
On the inspiration from Tiger Woods:
"He's been a huge inspiration for me… Since I've been professional he's been very helpful and just been willing to help. Whether it's me struggling with a string of missed cuts or just needing a putting tip. He's been great with helping with that. It's difficult being a professional golfer and he gets it. No one else in my family plays golf. When I do need someone to bounce something off, or try to get some advice, he's always been great."