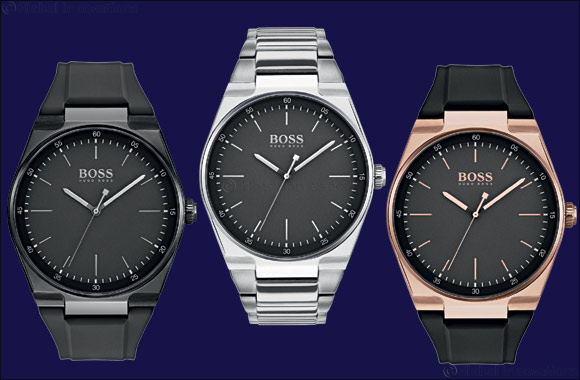 Dubai, UAE, March 13, 2018: Boss Magnitude collection boasts bold designs have a striking angular shape that takes in the strap and case.
Confidently contemporary styling tailors the dial to sit just below the crystal to give the whole a very sleek look. The hands contrast starkly with the dial's finish to facilitate easy time telling in the most active of lifestyles.
Underlining the promise of taking the pace and being able to keep up, the collection revolves around a color palette reminiscent of the shades of granite. These timepieces understand the magnitude of today's timekeeping tasks.
The collection is priced at AED 895 and is available at Hour Choice across the UAE.