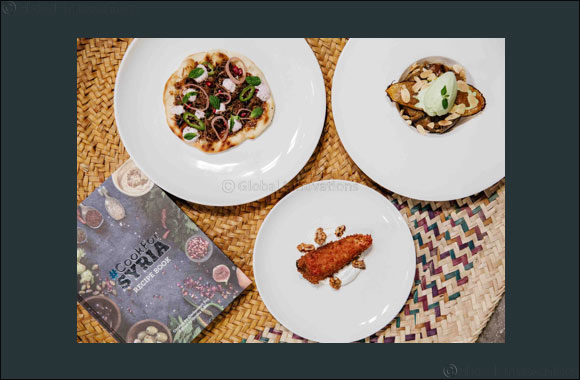 Cooking Demos and A Bake Sale To Support The Global Movement On Saturday, March 3rd
Dubai, UAE, February 26, 2018: The inspiring global fundraising initiative, #CookForSyria continues its great mission with a public activation in support of the Dubai Food Festival at the Beach Canteen happening on Saturday, March 3rd.

The popular food event at Kite beach Dubai will play host to various activities that will bring together the UAE's food districts, giving a chance for local residents to join in the movement and participate in the good cause. From 12PM - 3PM, Baker & Spice and their community led initiative, Farmer's Market will set up a special #CSF bake sale donating fresh produce and Syrian inspired bakes. A live cooking demonstration by Dubai based celebrity chefs Mohamad Orfali and Dalia Dogmoch will also take place from 2:15PM - 3:15PM, giving the people a taste of authentic Syrian cuisine.

The #CookForSyria's pit stop to the Beach Canteen on March 3rd is one of many activations that will help spread awareness to the region. It's the coming together of local communities, businesses, residents, and big hearted humanitarians, united with one mission – to protect the children of Syria and their future.