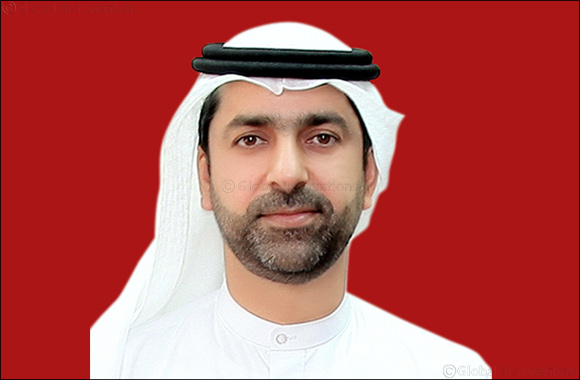 Open-to-all event held during 'Rise' at Dubai Creek Harbour set to inspire community to be more innovative
Initiative set to boost STEM education in the UAE
Dubai, UAE, 12 February, 2018 – In an effort to boost innovation throughout the UAE, the Ministry of Finance, in collaboration with Cartoon Network, has announced its latest initiative – as part of UAE Innovation Month 2018 – to encourage innovative thinking throughout the community. The activation will see children from across Dubai invited to build their own robot and artificially intelligent (AI) cartoon character during Rise Dubai Creek Harbour, a seasonal family event on 23 and 24 February
The event is one of a series of public events by the Ministry of Finance, held under the patronage of his Highness Sheikh Mohammad Bin Rashid Al Maktoum, Vice-President and Prime Minister of the UAE and Ruler of Dubai, to mark Innovation Month 2018 this February.
The robot and AI workshops will be run by using a DIY robotic kit that enables participants to create working robots from almost anything. Kids attending the sessions will be encouraged to build their own robots by recycling items around them and give a cartoon character to their robot. In addition, there will be the opportunity to build a cartoon character based on an AI personal voice assistant where children can programme the character in order to interact with it.
The initiative aims to expand the mind-set of children through analytical thinking, problem solving, prototyping, lateral thinking and building – all of which are key components in STEM (Science, technology, engineering, and mathematics) education, a key focus area for the UAE government.
"This initiative at Rise Dubai Creek Harbour is open to all children who wish to experience the future of what is to come in the world of technology, and hopes to inspire creativity and pioneering thinking," said His Excellency Younis Haji Al Khoori, undersecretary of Ministry of Finance. "We believe that inspiring the next generation will accelerate the UAE's innovation story and as a result strengthen the UAE's position as a global hub for innovation. By enhancing the development of innovative ideas and capabilities we will be able to create a widespread culture of innovation from grassroots level and up."
This activation is free of charge and is open to the public and aimed at kids ages 7-13. The sessions will run for 45 minutes on 23 and 24 February, 2018.
Innovation Month 2018 in Dubai is organized around an anchor event, Finovate, which will see international speakers and thought leaders exploring key themes such as innovation and fintech. The other events will focus on a range of topics – from future of work and careers, to finance and public spaces.
The Ministry of Finance full Dubai event schedule includes:
Innovation Playground - Feb 23/24, Rise Dubai Creek Harbour
Pop Up and Mobile Schools - Feb 25- 28, renowned schools and universities
Finovate Middle East - Feb 26-27, Madinat Jumeirah, Joharah Ballroom
#ShapeYourFuture: Fair for Future Jobs Feb 26-27, Madinat Jumeirah, Joharah Ballroom
Innovation Debate - Feb 27, Madinat Jumeirah, Joharah Ballroom