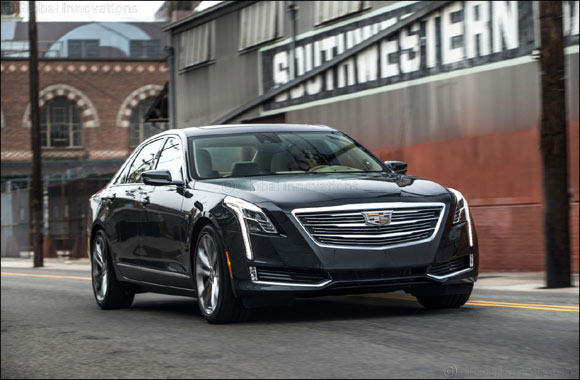 Offering customers a generously subsidised down payment and extended warranty on new Cadillac purchases before the introduction of VAT.
[Sharjah, United Arab Emirates, 18 December 2017]: Liberty Automobiles, the exclusive dealership for Cadillac in the UAE, is treating its customers to a grand finale to 2017 with the Cadillac End of Year campaign, which features a range of unbeatable offers including a subsidised down payment and an extended warranty across the entire Cadillac 2017 line-up.
Customers benefiting from the campaign will receive 50% support on their down payments, a 10-year extended warranty, and complimentary insurance and registration for their first year of Cadillac ownership. The offers have been designed to offer complete peace of mind, while also providing an ideal window for customers to purchase the Cadillac of their dreams before the introduction of VAT in 2018.
Rimoun Hanouch, Group General Manager of Liberty Automobiles, commented: "Liberty is dedicated to providing customers with an inequivalent experience, and as we draw closer to the New Year we want to give them a memorable end to 2017 that captures our 'Liberty Difference' promise. We urge our customers to make the most of the Cadillac End of Year campaign, which has been launched to give them the perfect opportunity to become proud Cadillac owners while also making significant savings going into 2018."
Liberty Automobiles, was established in 1976 and its award-winning services and products are geared towards providing an outstanding car buying and ownership experience for customers across the UAE.