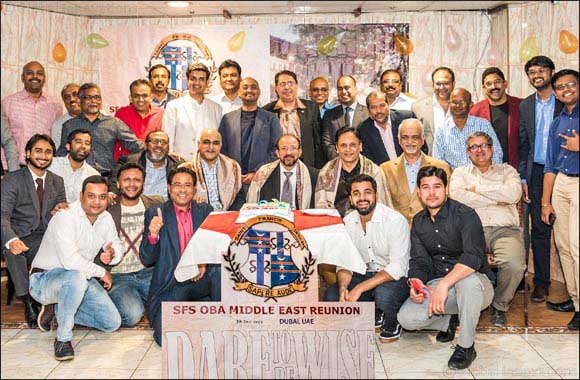 Dubai, United Arab Emirates, Dec. 12, 2017: St. Francis De'Sales High School (SFS School) commemorated their 150th year by felicitating Dr. Sanjay Parashar of Coccona Clinic, Dubai and Dr. Nasir Kamal of Al Maliha Medical Centre, Sharjah in recognition of their contribution in healthcare accomplishments of UAE, on Dec. 11, 2017.

Old students across batches came together in Dubai to reconnect with their batchmates and other schoolmates at Winny's, Karama, Dubai. On this day, all students felicitated Dr. Nasir Kamal of 1972 Batch and Dr. Sanjay Parashar of 1981 Batch for their exemplary work in the field of medicine. The Senior Member of the Association, Mr. Sohel Sabir said, "This is a momentous occasion for our alma mater and we feel proud to be associated with SFS School which have produced assets like Dr. Parashar and Dr. Kamal. They have been part of the healthcare achievements in the UAE and this is a sesquicentennial tribute from all students of the school." The team also honoured Mr. Prince Arora for his recent recognition as one of the corporate icons of UAE.

The Reunion was attended by more than 100 ex-students who not only enjoyed this social evening but also promoted the cause of education by contributing to the corpus fund that supports 'not so privileged' students.