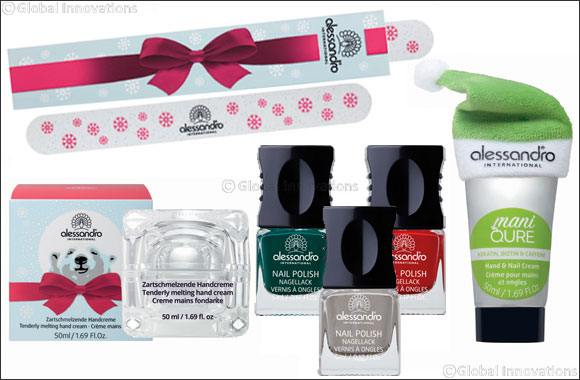 Dubai, United Arab Emirates, November 13, 2017: Alessandro International, a leading nail care and treatment brand, successfully launched its latest winter collection of gel and regular nail enamels at its Vanity Fair event.
Graced by the presence of special guest Simina Farcasiu, the International Training and Development Manager of Alessandro, the glamourous launch gala saw a myriad of media, glitterati, key influencers and personalities trying out and admiring the new collection.
The collection hosts the coolest colors of the season that will enchant and mystify the public with their long-lasting, hyper-pigmented formulations and goof-proof finishes.
Find the latest collections by Alessandro at its leading kiosks and stores.