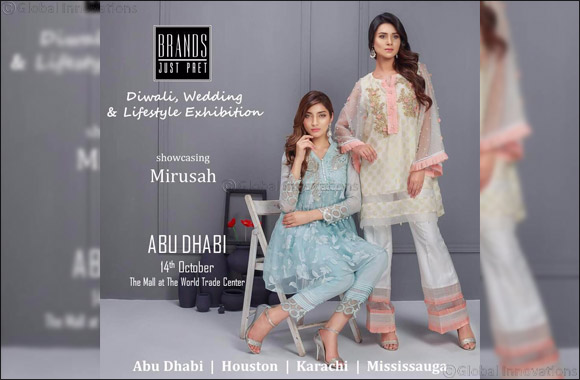 Abu Dhabi, UAE, October 5, 2017: Renowned for worldwide boutiques and exclusive exhibitions, Brands Just Pret is set to host their Diwali and Wedding Soiree on October 14th 2017 at their mutli-brand boutique in Abu Dhabi. Introducing an exclusive line of designers for the first time at their boutique, Brands Just Pret Wedding & Diwali Soiree will answer all your fashion needs for traditional and contemporary wear in the UAE.
This event is the best platform for young designers to exhibit their festive collection alongside the big names in the fashion industry. The exclusive names on board include Ayesha Somaya, Saira Habib, Mirusa Fashion, Juvelista, Khas, Yasmin Zaman, Mahma Saleem and Norish Kareem.
Spearheaded by Hasaah Hadi, Hadi Anwar and Somaya Adnan, Brands Just Pret team is extremely excited to welcome their customers and friends to this unique concept Diwali and Wedding Soiree on 14th October 2017 at their boutique in World Trade Center, Abu Dhabi.