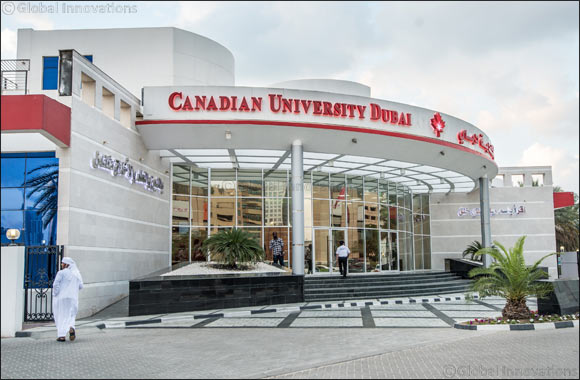 Women students stress need to pursue higher education at 'Emirati Women of Excellence Conference'
Dubai, October 4, 2017: Canadian University Dubai (CUD) has announced 25 scholarships exclusively for Emirati women to empower them to either start or resume their university education. The university will also offer a rebate on Masters Programs.
The announcement was made at the "Emirati Women of Excellence Conference – The Future is Now," held In Abu Dhabi on September 26, 2017, attended by women from across the UAE. The delegates were addressed by students from CUD who spoke about the importance of pursuing university studies regardless of their age or circumstances.
Student Affairs Officer, Amal Darwish Al Zarooni, who began her university studies at the age of 31, spoke about the challenges she faced. "I wanted to prove not only to myself but to others that I could achieve my dreams. You just have to be strong enough to manage your studies, your work and your home."
After graduating at 34, it is now Amal's ambition to pursue her studies further at Masters and PhD levels.
Architecture student Alyaziyeh Abdulla Shebab Thani, an Architecture student, shared her story about the challenges she faced in funding her studies. She referred to the encouragement she received from her family. "I hope that in future scholarships would be available to all Emirati women so that they do not have an excuse to give up their education."
It is worth noting that Al Zarooni has been selected among selected outstanding students from the Canadian University Dubai to meet His Highness Sheikh Mohammed bin Rashid Al Maktoum, the Vice-President and Prime Minister of the UAE and Ruler of Dubai.