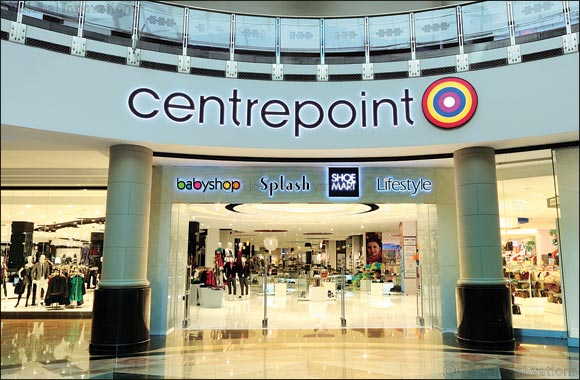 Dubai, UAE, October 1, 2017: Starting October 4, Centrepoint, the Middle East's largest fashion retailer, is offering customers four days of action-packed events and activities across its stores in Dubai, Abu Dhabi and Al Ain.
Throughout the four-day extravaganza some of the UAE's top influencers will be welcoming customers to the store where they can enjoy fashion makeover and beauty workshops and dedicated Hair Affair events.
There will also be styling sessions by fashion influencers, nail art events, personal shopping services and for younger visitors, meet and greets with popular kids cartoon characters. The first 100 shoppers will also get a free goody bag as the regional fashion retailer welcomes all its customers for an extended weekend of fun filled activities.
The fashion weekend will take place at the Centrepoint stores located in Mirdif City Centre and Mall of the Emirates in Dubai and Yas Mall in Abu Dhabi and Bawadi Mall in Al Ain.
What to expect during the 4-day Fashion Weekend at Centrepoint:
EVENT DETAILS
Mall of the Emirates
Mirdif City Center
Yas Mall
Bawadi Mall
Day 1: October 4 – 10am-10pm
Personal shopper service
Hair styling, Beauty makeover and Nail Art by Tamara Jamal
Day 2: October 5 – 3 to 7pm
Meet and Greet with Masha and the Bear, Story Telling, entertainment, fashion stylist, hair styling, beauty makeover and nail art
Meet and Greet with Shopkins, fashion styling with Ameera, hair styling, beauty makeover and nail art, games and entertainment
creative corner, hair styling, beauty makeover and nail art and entertainment
Colouring competition, games, fashion stylist, hair styling, beauty makeover and nail art
Day 3: October 6 – 3 to 7pm
Colouring competition, games, fashion stylist, hair styling, beauty makeover and nail art
fashion stylist, hair styling, beauty makeover and nail art and entertainment
Meet and Greet with Masha and the Bear, Story Telling, entertainment, fashion styling with Christian Kasha, hair styling, beauty makeover and nail art
Meet and Greet with Shopkins, fashion stylist, hair styling, beauty makeover and nail art, games and entertainment
Day 4: October 7 – 3 to 7pm
creative corner, beauty makeover and nail art and entertainment
Colouring competition, games, beauty makeover and nail art
Meet and Greet with Shopkins, hair styling, beauty makeover and nail art, games and entertainment
Meet and Greet with Masha and the Bear, Story Telling, entertainment, fashion styling with Soha, hair styling, beauty makeover and nail art
Hair styling, Beauty makeover and Nail Art by Tamara Jamal